5 inflation-busting tips for those who didn't win a $1.28B Mega Millions jackpot
We can't get rich quick by making coffee at home, but we can save a few dollars this summer
---
I know; we've all heard it before. Get rich quick by investing in a thermos and avoiding the $5/day coffee! Well, I don't know about you, but I've been making my coffee at home for years, and I still had big plans for that $1 billion Mega Millions jackpot. 
That said, here are some money-savings tips I've found useful. Check them out and share your own below.  
1. Minimize gas expenses. Between $5/gallon sticker shock and the lag time in hybrid and electric vehicle parts and availability, everyone is looking for ways to avoid the pump. Besides carpooling and biking to work, if you have access to more than one vehicle, consider allocating the one with the best gas mileage to the family member with the longest commute while prices continue to soar. We realized it didn't make sense for my more gas-friendly Kia to sit in the driveway while I work from home, so my husband has made use of it for his drive into work and the camp carpool this summer.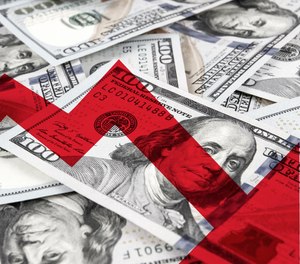 2. Cut cable. Netflix, Hulu, Amazon Prime, YouTube – with the streaming services available these days, are you paying for cable because you need it, or by habit? My household recently ditched cable and traditional internet service for a T-Mobile Wi-Fi gateway. We can connect all our devices for $50 a month, and you can plug it into any outlet, so there's no need for installation.  
3. Take advantage of memberships. What's your favorite off-duty activity? Whether it's hitting the batting cages, the beach or taking the kids to the zoo, chances are there's an opportunity to save. My family has an annual parks pass that gets us free parking at all the county beaches and entry into the holiday lights show, as well as an aquarium membership, that pays for itself in just two visits.  
4. Save on groceries. If your family is anything like mine, one of your biggest household expenses is the grocery bill. Have you ever watched one of those coupon clipping shows, where some savvy shopper loads up a cart (or 3), and after the poor cashier finishes scanning a mountain of newspaper clippings, they walk away for pennies? You may not score a months' worth of food for $1, but grocery apps make it easy to apply discounts. My Target app will let me know when my favorite products are on sale, and it's easy to earn gift cards towards future purchases when buying things like baby or health supplies in bulk.     
5. Join the library. Libraries offer so much more than books, though my oldest is going through Dav Pilkey's Dog Man series much faster than I'm interested in purchasing them, and being able to choose her own adventure is sparking a love of reading in my rising first-grader (and don't get me started on my own Kindle library). Cookbooks, audiobooks, magazines and newspapers: you can even borrow movies, if the one you're looking for isn't available on those streaming services.  
While no substitution for Mega Millions or Powerball, these tips might help you save a few bucks this summer and put you one tiny step closer to your financial goals. Share your tips below. 
Learn more about financial planning