Texas ambulance crew injured in fatal crash
A driver in Littlefield and his toddler died after a 3-vehicle crash involving an ambulance, car and semi-truck
---
By Jessie Forand
LITTLEFIELD, Texas — A Texas ambulance was involved in a three-vehicle crash that killed one driver and his 2-year-old daughter.
At about 5 p.m. Tuesday, a still-unnamed driver ran a stop sign at an intersection, colliding with a semi-truck. In the semi driver's attempts to avoid the car, it side-swiped an ambulance from Baily County EMS, Everything Lubbock reported.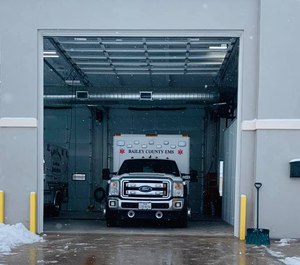 The driver of a Honda Accord who failed to stop at the stop sign was pronounced dead at the scene, police said. His two-year-old daughter, who was in a child safety seat, died after being air-lifted to an area children's hospital. The driver's wife was also taken to the hospital for life-threatening injuries.
Littlefield Fire and Rescue helped extricate the victims from their vehicle.
Members of the Baily County EMS crew were taken to the hospital with light-to-moderate injuries resulting from the crash.