Mass. city hires EMTs to cover for lifeguards that are staging "sick-out" over supervisor firings
The guards are staging their job action in a dispute over the firing of two lifeguards supervisors earlier this week
---
By Ray Lamont
Gloucester Daily Times, Mass.
GLOUCESTER, Mass. — A "sick-out" has left empty lifeguard chairs at Gloucester's Good Harbor, Wingaersheek and other beaches.
But the city is keeping the beaches open and staffing them with EMTs in place of the regular, part-time guards, Chief Administrative Officer James Destino said Thursday morning. The guards are staging their job action in a dispute over the firing of two lifeguards supervisors earlier this week, he said.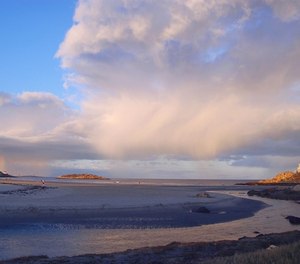 "The big thing we want people to know is that our beaches are safe, and we're lucky to have such the highest level of service professionals (the EMTs) on duty," Destino said. "The lifeguards need to know that this action they have pulled today is only going to cost the taxpayers of Gloucester more money, but safety and security are paramount throughout the city, and those are priorities that are vital to us."
The job action is tied to the city's firing of two senior lifeguards who were found to be illegally jumping off the footbridge at Good Harbor Beach on Sunday, Destino said. Their action came after another pair of lifeguards and police had sought to disperse beachgoers who were doing the same thing earlier in the day.
Destino said he expects the regular lifeguards to return to work Friday, but warned that there would be "disciplinary action" if they did not.
———
©2019 the Gloucester Daily Times (Gloucester, Mass.)
McClatchy-Tribune News Service