PRESS RELEASE
eCore Software Inc. to attend 2018 ZOLL Summit
---
Brought to you by eCore Software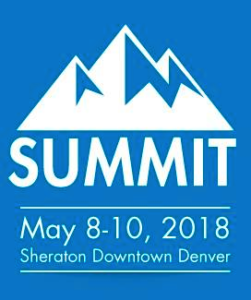 The 21st ZOLL Summit, put on by ZOLL Medical Corporation will take place from May 8th to the 10th at the Sheraton Denver Downtown Hotel in Denver, Colorado. This is an annual conference hosted by ZOLL each year for customers and individuals alike who are looking to learn more about the latest technology for data management within the EMS industry.
Since being founded in 1980, ZOLL Medical Corporation has been an industry leader in developing and marketing medical devices and software solutions that help advance emergency care and save lives.  ZOLL's mission is to provide integrated solutions for dispatch, fleet, personnel/resource management, critical patient care data management and transfer, EMS billing, and first responder safety, that fulfill the needs of first responder daily operations, while also simplifying and maximizing business performance.
More than 700 EMS/Fire professionals are expected to attend the 3-day event, which features an educational curriculum combined with hands-on product training and support opportunities for emergency personnel. While at the 2018 ZOLL Summit, attendees will have the chance to take away knowledge about emerging trends in pre-hospital clinical case and share best practice on improving patient outcomes and operational efficiencies in EMS/Fire Operations. In addition, conference members will learn (through workshops and educational sessions) about a variety of topics including:
Best Practices in High-Value EMS
EPCR
FireRMS Training
ROSC
Health and Wellness in EMS
MIH-CP Programs
Multi-Agency Disaster Response
EMS Data Integration
Product Announcements
During the conference, there will also be a tradeshow in which companies will showcase the leading products and software available to EMS organizations.
One vendor at the 2018 ZOLL Conference Exhibit show is eCore Software. eCore offers an online employee scheduling and management software system, ePro Scheduler. In addition, eCore also carries add-on tools for fleet maintenance, incident tracking and reporting, and continued education. eCore consultants will be at booth #20 throughout the entire conference and will be demonstrating how the software works and some simple workflows that can be implemented with ePro Scheduler and the add-on tools, ePro Fleet, eProTracker, and ePro ConEd.
eCore consultants will meet with both clients and new agencies at the 2018 ZOLL Summit and will be able to answer questions about system and workflow optimization. New visitors will have an in-person tour of the software and will be invited to sign-up for a free demo after the event.
While eCore's main products focus on scheduling, ePro Scheduler also comes with many features to overcome common challenges for administrators such as reporting, document storing, time and attendance, payroll integration, and certification tracking.
eCore clients enjoy using the software not only for the many features, but also for the long list of agency benefits that that they experience with implementing ePro Scheduler. These include: improved efficiency, cost savings, minimized overtime, and improved attendance tracking and recording.
Every eCore Client receives superior benefits including:
Unlimited Customer Support
Free Upgrades and annual software maintenance
Month-to-Month Services
SaaS Pricing
What eCore Clients Think
"ePro Scheduler Plus improves scheduling, payroll accuracy, and employee satisfaction. Medstar has been using it since 2005 and it is an integral part of our daily operations. eCore continues to improve the product with new features and technology. To maximize your EMS operation work flow efficiency, I recommend ePro Scheduler Plus. It is the most user friendly and flexible software you will find." – Medstar
"ePro Scheduler has brought a sense of accountability and professionalism to our workplace. We have been using the product since early 2002. There is nothing more difficult than tracking the hours worked by EMT's and Paramedics. With ePro Scheduler and now ePro Manager, the scheduling, time management, record keeping, and online testing becomes even more efficient. I look forward to many successful years with our relationship with eCore." – First Responder
"I have found eCore to always 'be there' for us. Our Fire District has been with eCore for 7 years and we are extremely satisfied with eCore's products and staff. The technical support team's response time to my inquiries is phenomenal which has always made me feel that eCore truly cares about their customers." – North Greece
"I love the customer service, the personal touch each person that I speak with gives, the comfort level when I am trying to explain an issue in layman terms, to any of your techs and customer service support staff. They continue to ask questions until they fully understand what I am trying to convey." – Champion EMS
About eCore Software Inc. 
eCore Software Inc. is a leading provider of web-based software applications. Our products have been providing value to public service organizations like EMS operations, fire departments and 911 dispatch agencies since 1998. Our flagship product ePro Scheduler is an industry leader in integrated scheduling, time & attendance and payroll and continues to be the workflow solution selected by the leading high performance EMS operations across the US. For more information on everything eCore has to offer, or to register for a free demo, visit our website!

Request more info from eCore Software Inc.
Thank You!