MP Cloud Technologies signs deal with 911 Billing Services and Consultant, Inc.
---
AUSTIN, Texas — MP Cloud Technologies announced today that it has been selected as the billing software provider for 911 Billing Services and Consultant, an EMS Financial firm focused on increasing revenue and enhancing compliance for Ambulance and Emergency Medical Services across the U.S.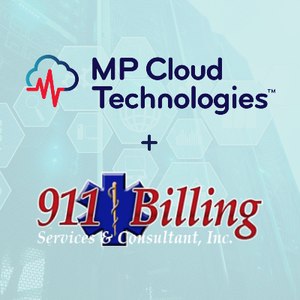 MP Cloud Technologies' forward thinking AdvanceClaim revenue cycle management software is the industry's only 100% cloud-based claims processing solution. With one-click searches, auto- population of key claims data, and an integrated clearinghouse. AdvanceClaim maximizes accuracy and efficiency by reducing redundancy and human error. Along with a dedicated support and implementation team that strives to ensure their clients utmost success.
"We have always maintained a special niche in the EMS and Ambulance Billing marketplace by providing a personalized service. As a result, we've partnered with services who've explored various billing options, both in-house and through third parties. Several years ago, as lowest- cost billing providers came on to the scene, the market changed. Many EMS and Ambulance Services contracted with these companies based on very low fees for collection of accounts. Our service fees required an adjustment, but we were not willing to compromise the level of service offered to our clients that competing for lowest rate would require. We retained nearly all of our existing clients through that period, but growth into new areas slowed during that time.
Now, we are seeing a reversal in the market that has resulted in rapid growth for us. Our new clients are coming to us after having utilized one or more billing companies who use a "clearing house" type approach- charging a minimal fee while only grabbing the low hanging fruits. EMS and Ambulance Services now have historical data to show that a small increase in a collection fee is well worth it if the service's revenue is also increased. Our clients have experienced increases to revenue from ten percent (10%) to as much as three hundred percent (300%) due to the extra effort we spend working on their accounts.
Our selection of MP Cloud Technologies followed that same thought process. They aren't the lowest cost in terms of SaaS, but that's not what we were focusing on. We were looking at our overall cost and we needed software that would allow us to continue serving our current clients just as, if not more, effectively with added features while giving us the efficiency to partner with many more services that will benefit from our enhanced performance. We believe that MP Cloud will be important to achieving that goal," Scott Basham, CFO, 911 Billing Services & Consultant, Inc., said.
911 Billing Services and Consultants, founded in 1999 as an EMS and Ambulance Financial Service, continues to flourish by providing full-service EMS financial and consultation management services. Specialties include; full-service billing account management for hospital based operations, municipalities, privately owned services, fire and volunteer services.
"We are very excited to have been selected as the revenue cycle management software provider for 911 Billing Services and Consultants, Inc," Rob Rodrigues, President & CEO of MP Cloud Technologies, said. "We look forward to improving upon 911 Billing's efficiency through our industry leading technology and advanced automation. We are dedicated to fueling our customers' growth through superior solutions to elevate their business to the next level of profitability."
About MP Cloud Technologies
MP Cloud Technologies is the only fully-hosted,100% cloud-based software for end-to- end Revenue-cycle management. MP Cloud Technologies supports hundreds of private and municipal EMS providers throughout the United States with billing and dispatch software that is simple to use, advances operational efficiencies and accelerates revenue. Visit www.mptechnologies.com.
About 911 Billing Services and Consultants
911 Billing Services & Consultant recently celebrated their 20-year anniversary. The company was originally started by EMS veterans to fill a need for a professional, compliant and effective billing solution that was unavailable to many small and medium size EMS and Ambulance Services. They continue to provide a unique level of personalized attention to EMS/Ambulance Services of all sizes throughout the United States. Visit www.911billing.net/.

Request more info from MP Cloud Technologies
Thank You!