Statewide Next Gen 911 accelerates response times
N.D. leverages mobile communications to improve response times to emergencies
---
North Dakota recently launched a statewide, next generation 911 solution to better accommodate a rising number of emergency calls. The technology leverages mobile communications to accelerate response time and efficiency.
North Dakota Goal: Upgrade 911 Technology to meet increasing call volume
Every year dating back to 2005, North Dakota communities have reported an increase in call volume for 911 emergencies. Since 2009, in fact, these calls have jumped 19 percent. North Dakota has experienced an oil boom as of late and the rise in emergency phone calls has been attributed to oil producing counties that have undergone significant growth. Furthermore, 70 percent of the 250,000 emergency calls coming in are being made from mobile devices, Gov Tech reported.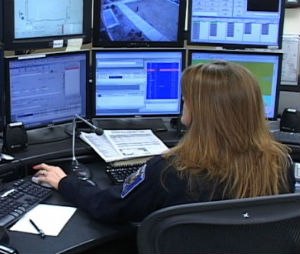 As a result, North Dakota had to upgrade its 911 technology so emergency responders can pinpoint where emergency calls are being made from cellphones, while handling 911 text or photo messages sent to emergency teams. The state has invested in next generation 911 technology that allows dispatchers and emergency responders to share information faster and more efficiently, which improves response times to calls, Gov Tech reported.
To implement the new technology, the North Dakota Association of Counties (NDACO) will oversee the first phase of the roll out on behalf of the state's public safety access points (PSAPs). NDACO will distribute routers to handle wireless and landline phone calls, as well as send out notifications and GPS data to first proper public safety access points, Gov Tech reported.
Moving forward, North Dakota will start building databases enabling call centers to handle text messages, photos and other attachments such as video streams. The initial phase of the technology upgrade will cost North Dakota approximately $1.2 million, Gov Tech reported.
Approaches in other states to inceasing call volume
Other states across the country are encountering similar problems as North Dakota, and are experimenting with 911 technology pilot programs to see how best to adopt the new solutions.
Kansas and Connecticut are installing next generation 911 systems at emergency call centers throughout the states. These systems can receive a text message from a citizen's mobile device alerting call centers to the emergency, as well as a video stream of the scene. Police and emergency responders can then come fully-prepared to the specific location with the necessary tools to handle the emergency.
Connecticut is implementing the next generation 911 system on a pilot basis at 10 public safety access points. Currently, 70 percent of the state's 911 calls are made from cellphones, so the upgrades are needed. If the technology proves successful and efficient, it will be rolled out to all of the state's 104 call centers in the next year, Gov Tech reported.
Kansas has already completed a successful pilot study of its next generation 911 system and has started to deploy it statewide. The Kansas Office of Information Technology Services collaborated with the Kansas NG911 Coordinating Council to design the next generation solution, and is now searching for a vendor to carry the service to all 105 counties. The state will also utilize three vendor-provided data centers to store vital components of the roll out. Overall, the state expects the upgrade to cost between $12 and $22 million.
EMS and PSAP Technology
EMS1 and our partners at Gov1 keep a close eye on the latest innovations in EMS and PSAP technology, including EMS software and EMS technology.

Request product info from top EMS Software companies
Thank You!