Provider safety and C-A-B treatment products showcased at EMS World Expo 2018
Tradeshows are an opportunity to learn about EMS products and design improvements, and give real-world feedback to manufacturers
---

Thousands of products from hundreds of manufacturers were on display at the 2018 EMS World Expo in Nashville, Tenn. Attendees had the chance to discuss product features, ask questions about product efficacy on patient outcomes and to give feedback from real-world use to product manufacturers.
As a regular conference attendee, I seek out products that are new, improvements on previous versions and products invented by field providers. Here are some of the EMS World Expo products designed to enhance EMS provider safety and comfort, as well as lifesaving treatments for circulation, airway and breathing emergencies, that caught my attention.
Provider safety in the ambulance
The safety, health and wellness of EMS providers is a top concern of leaders, providers, conference organizers and vendors. The focus on safety is obvious in the conference program and the prominence in the exhibit hall of organizations like the Code Green Campaign and Yoga for First Responders.
Limiting the movement of EMS providers in the patient care compartment with a protective yet functional seatbelt or harness has been one of my top concerns for more than a decade and an opportunity for significant innovation. The EVS Backpack is a 6-point belting system which meets or exceeds applicable FMVSS and SAE standards while providing movement flexibility for assessing and treating a patient during transport.
The EVS backpack belting system features a single-buckle lap belt and two shoulder straps that are donned by the user simply passing their arms under the straps. After donning the backpack straps and buckling the lap belt, the EMS provider can lean forward and side-to-side, and stand up from the seat. Like any seatbelt system, if the ambulance suddenly accelerates or decelerates, the belts immediately tension.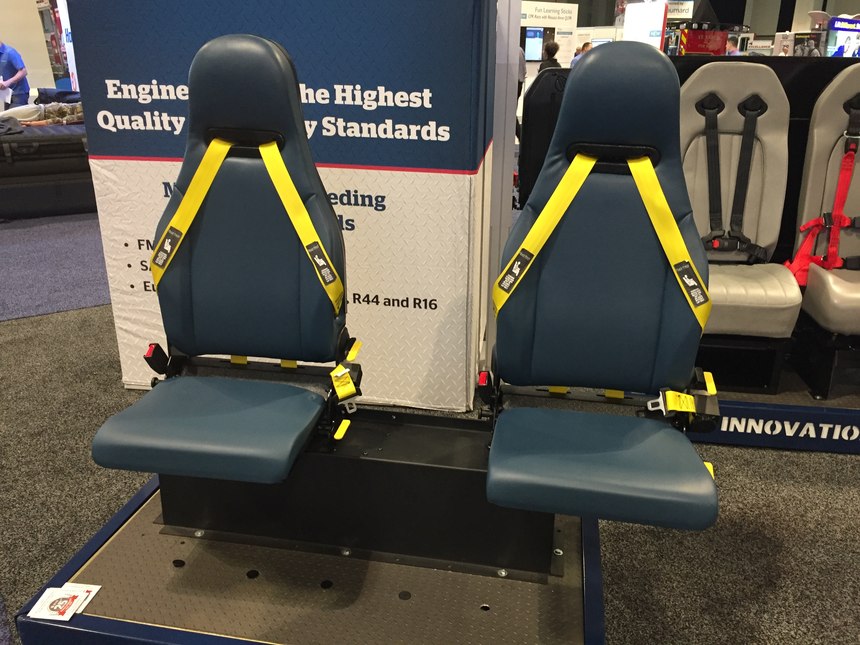 EMS providers are at risk from attack by a violent assailant or a collision with a distracted driver, but they are also at constant risk of exposure to dangerous pathogens – germs, bacteria and viruses. The D7 solution from Decon Seven Systems is used to disinfect, clean and deodorize ambulances, squad cars and locker rooms. D7 is a multi-part aqueous solution for use with sprayers or misting devices. D7 can also be purchased in a ready-to-use system – the D7 BDAS+.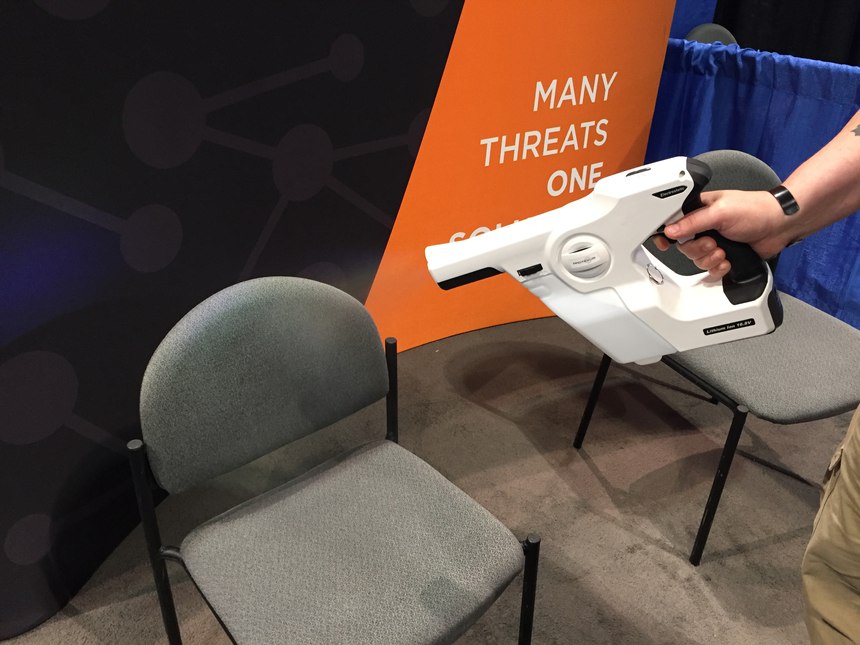 The cordless Victory Electrostatic Sprayer from FirstLine Technology provides an electrical charge to decontamination solutions which is meant to ensure even coverage of conductive surfaces like the patient stretcher, the patient care compartment counters or personal protective equipment. Use the sprayer with the FirstLine Technology Dahlgren Decon three-component solution to decontaminate chemical and biological warfare agents.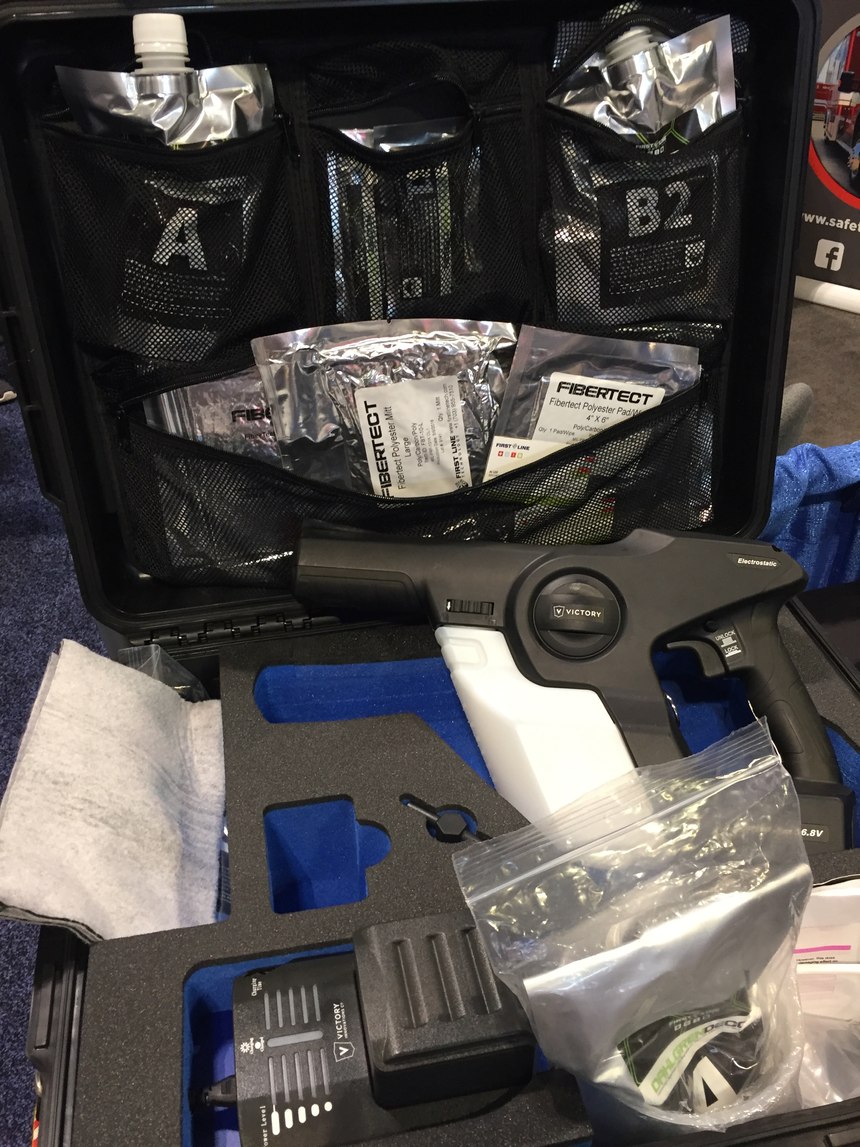 Body armor for EMS is increasingly common at tradeshows. A few years ago, options were limited to mostly black or blue vests made for law enforcement with a hastily added "MEDICAL" or "EMS" patch sewn to the front.
As interest and demand for body armor for every day EMS use has changed, so have the options. The F1-Universal Fire Carrier from Covert Armor is a one-size fits all vest that has front and rear plate pockets. The F-1, made in the U.S.A., is available in colors commonly associated with fire and EMS personnel – red, yellow, tan and navy, and fits providers up to a 64-inch waist.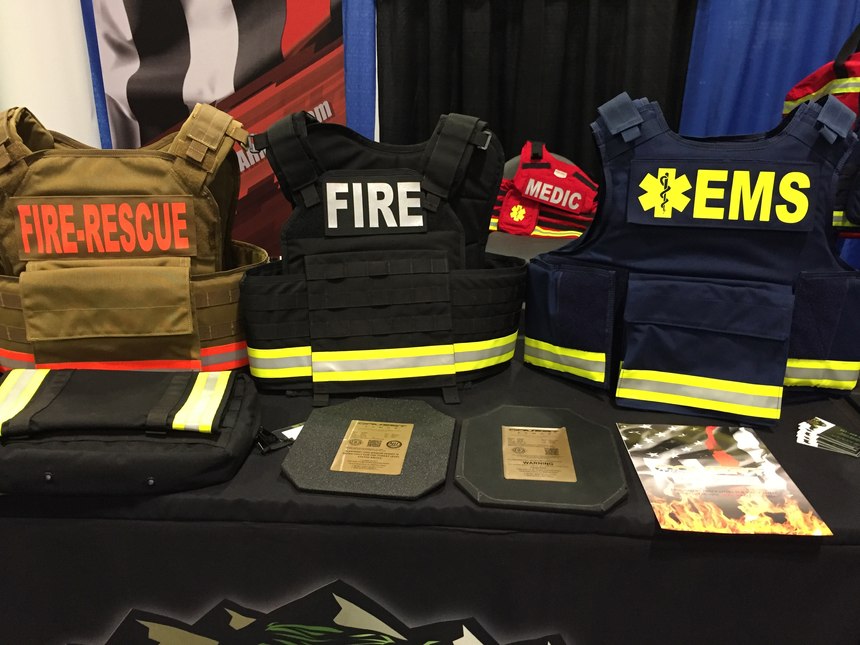 On-duty comfort
Over the course of a 12- to 24-hour shift, a paramedic or EMT is spends a large amount of time sitting, but is also frequently called upon to squat, reach or bend at the waist. Normal belts are generally sized to fit best when the wearer is standing, but as we move into different body positions, like sitting or squatting, our waist shape and circumference changes. The Dragon Skin duty belt is a two-layer belt designed to expand and contract with body movement, making it more comfortable to the wearer. The 2-inch or 1 ½-inch belt is made in Canada, available in waist sizes from 28- to 56-inches, and is tested to withstand more than 100,000 stretches.
C-A-B for life-threatening illness and injury
Circulation, airway and breathing, or C-A-B, is the mantra for finding and fixing life-threatening injury and illness. Bleeding control products and kits continue to be popular items and available in pouches, bags, kits and cabinets from many vendors.
The T-RING is a tourniquet designed to control bleeding from a finger or toe laceration, avulsion or amputation. Once in place, the EMS provider can visualize the wound, remove debris and clean the wound in preparation for closure. The T-Ring, invented by an emergency physician, is pulled apart, slid over the wound and placed proximal to the injury. The one-size fits-all design applies an even amount of pressure, 150-165 mm Hg, to stop bleeding.
The CPR Pillow is a medium-density foam block that is inserted under a patient's neck to maintain head-tilt chin-lift positioning throughout resuscitation. The CPRP is designed and sold by Damon Franklin, a medical first responder and police officer. His design was inspired by a call he responded to early in his career. The re-usable device can be cleaned and rinsed with household and hospital-grade detergents after use.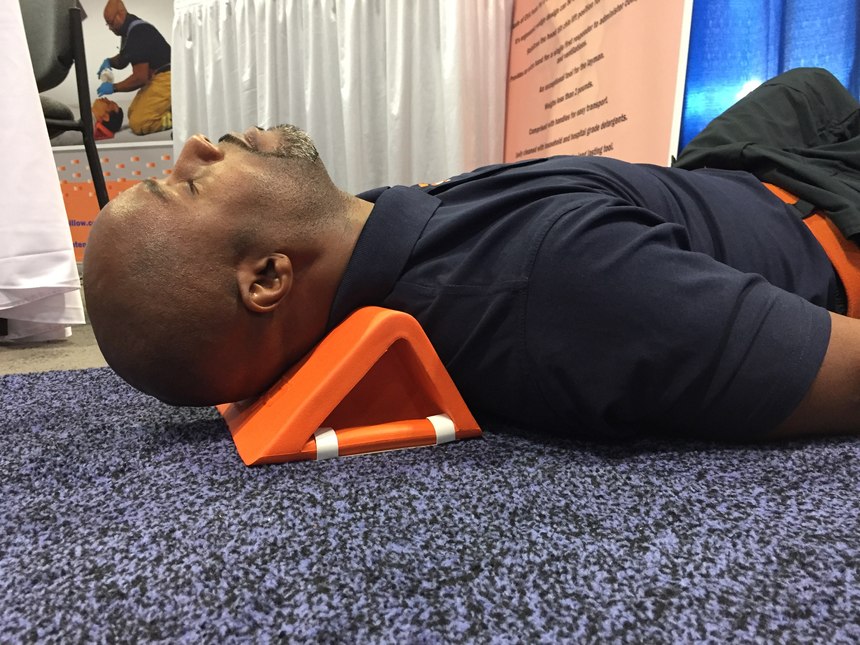 For many years, I carried a tiny rescue breathing face mask on my keychain in case I had the opportunity to give rescue breaths. The light plastic mask was about the size of a matchbook. The CPRWrap mashes up the disposable face mask with an all-you-care-to-eat restaurant bib into a tiny carry-anywhere container.
The CPRWrap combines step-by-step instructions for hand placement, compression depth and rate with a one-way mouthpiece for delivering rescue breaths. The disposable CPRWrap also serves as a barrier to blood, other potential infectious materials and toxins that might be on the patient's skin.
Felicia Jackson, CEO and founder of CPRWrap, tells the story of creating her product and company in this TEDx video.
Regional oximetry, rSO2, an assessment and monitoring technology for patients in low perfusion states, including hypovolemic shock and cardiac arrest. The Nonin regional oximetery system simultaneously measures with rSO2, SpO2 and pulse with a monitoring probe attached as a sticker to the patient's forehead. The rSO2 can be displayed as a wave form or a numeric value, and is most useful for patients in low blood flow states. Researchers are investigating the use of rSO2 as a compliment to ETCO2 monitoring during cardiac arrest resuscitation, monitoring distal tissue for perfusion after traumatic injury, and cerebral perfusion during out-of-hospital ECMO, and as a possible predictor of ROSC.
Finally, keep an eye on the Liftkar PT-S, a new-to-the U.S. product from Mobility Lifter. The Liftkar is a stairchair device that will not roll off a step, but raises or lowers mechanically to the next step. The EMS provider guides the Liftkar but does not have to lift, pull or push. Power is provided by a battery-operated motor and can be used on patients up to 352 pounds.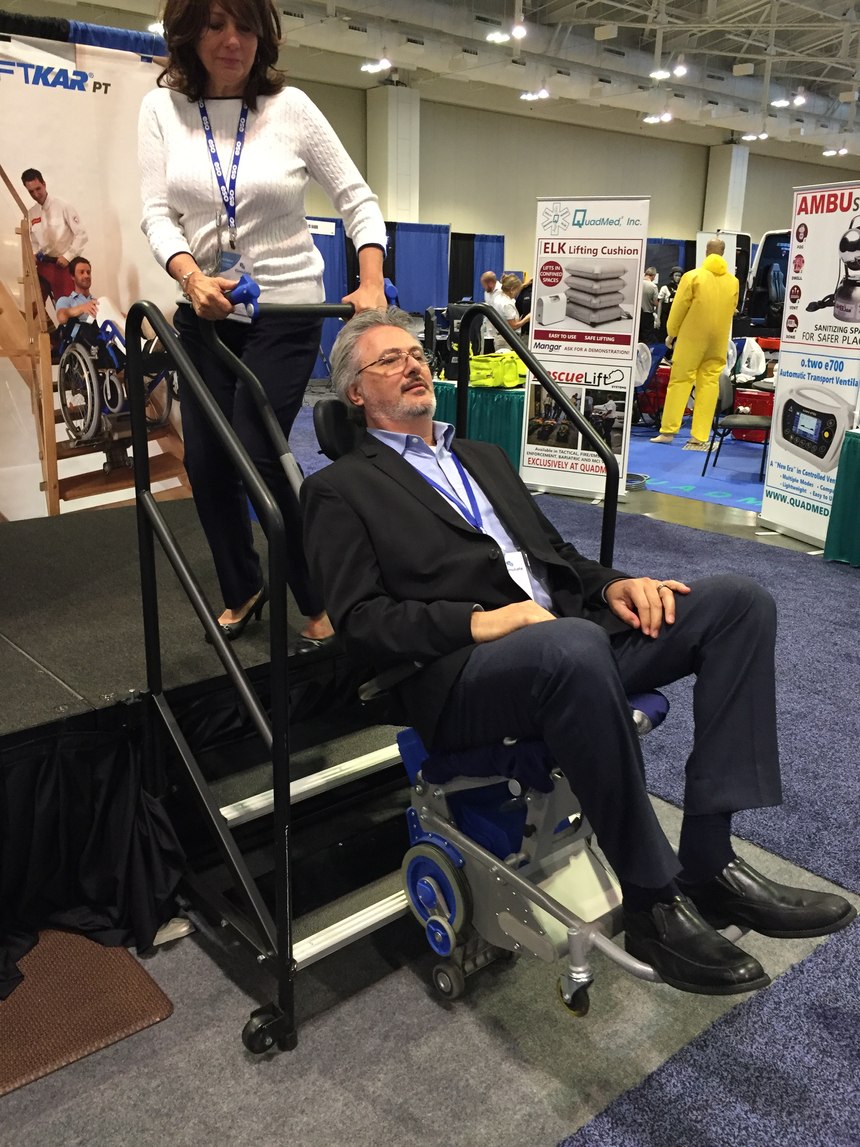 Request product info from top Rescue Gear and Tools companies
Thank You!