DFW Airport emergency room takes off with innovative communication platform
---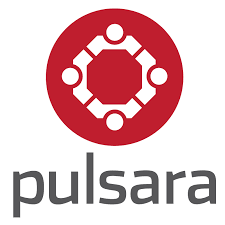 BOZEMAN, MT — The world's first fully-equipped airport emergency room opened recently at the Dallas Fort Worth International Airport. Using state-of-the-art communication platform, Pulsara, the ED will be able to quickly exchange patient information, estimated time of arrival, and other data with local EMS to get critical patients treated sooner.
These medical care facility projects at DFW are the brainchildren of Texas company Code 3 ER and Urgent Care. According to the article published in Dallas News, Code 3's Chief Executive, Carrie de Moor, said, "I think that there's definitely a need … We definitely hope to see it expand not only in the United States but potentially throughout the world."
Pulsara, a cloud-based mobile platform, helps eliminate miscommunication and delays in emergency care. With a simple tap, entities can create a dedicated patient channel, build a team and communicate with that team. Each healthcare system across the U.S. has different needs, resources and patient population. Because of this, having one communication platform – regardless of facility or agency is critically important.
Pulsara's regional communications network unites care teams from EMS agencies, to the teams at the receiving entity as well as teams at any transferring facility. It is truly a comprehensive end-to-end platform for coordinating patient care which includes real-time consultation between specialists, transfer functionality, and streaming video.    
"We are excited that Code 3, as a trendsetter in emergency care, has chosen Pulsara as their communications platform," said Pulsara founder and CEO, James Woodson. "This will allow their care teams as well as the transferring facilities to optimize time to treatment for all critical emergencies."
ABOUT PULSARA
Inspired by the communication crisis in healthcare, Pulsara provides a real-time communication network across an entire region. The Pulsara platform, built on the power of mobile technology, unites the right clinicians at the right time for the right patient -- providing transparency and streamlined communication when time is essential. Simply CREATE a dedicated patient channel with a simple tap. BUILD the team. And, COMMUNICATE using audio, video, instant messaging, data, images, and key benchmarks. Studies report an average decreased treatment time of nearly 30% when using Pulsara. Pulsara, the evidence-based standard of care. For more information, visit https://www.pulsara.com.

Request more info from Pulsara
Thank You!