New vital sign proposed to predict hemorrhage
Researchers develop easy to use, portable and inexpensive device to predict hypovolemia from hemorrhage by noninvasive monitoring of vascular tone
---
ORLANDO, Fla. — Vascular tone, measured with a noninvasive, peripherally placed device, was proposed as a new vital sign to predict hemorrhage at the American Heart Association's Scientific Sessions 2015.
Researchers from the University of Michigan developed a device, which can be placed on a patient's finger, to continuously monitor vascular tone. An abstract presented by Sardar Ansari, PhD at the Resuscitation Science Symposium, described an animal study using the portable polyvinylidene fluoride-based sensor to detect hemorrhage.
The researchers concluded the prototype sensor's measurement of vascular tone is able to detect hemorrhage. The waveform morphology is a reflection of vascular tone. The amplitude of the wave is the vascular resistance from a measure of a blood vessel's diameter.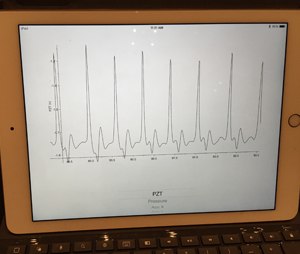 The device may have applications for monitoring other patient conditions. For example, the device may help clinicians distinguish septic shock from hypovolemic shock. Sepsis causes vasodilation while hypovolemia causes vasoconstriction.
Monitoring the effectiveness of chest compressions during cardiac arrest resuscitation is another potential application of the device. Adequate compressions would demonstrate a different type of waveform if perfusion is adequate.

Request product info from top Medical Monitoring companies
Thank You!