Streamlining medic training for vets aim of Senate bill
Bipartisan legislation reintroduced to make it easier for combat medics to secure civilian paramedic jobs and reduce shortage of rural EMS personnel
---
WASHINGTON – U.S. Senators Amy Klobuchar (D-MN) and Mike Enzi (R-WY) renewed their efforts to help increase job opportunities for returning veterans. The senators reintroduced their bipartisan legislation – the Veterans to Paramedics Transition Act – that would streamline civilian paramedic training for returning veterans who already have emergency medical experience as a result of their military service, making it easier for them to secure jobs as paramedics. The bill would also help reduce the shortage of much-needed emergency medical personnel in rural communities across the country.
"Many returning veterans have significant medical training, and it is simply common sense that they should be able to use these battle-tested skills to secure a good job," said Klobuchar. "This legislation would make it easier for them to get jobs as paramedics while helping ensure our rural communities have access to high-quality medical personnel."
"Veterans gain valuable medical experience during their military service and should not be forced to take costly and redundant training, especially when it can keep them from getting a job they are qualified for," said Enzi. "This issue is particularly important in rural and frontier communities, like those in Wyoming, that face shortages of emergency medical personnel. By encouraging the creation of fast-tracked paramedic certification programs for our veterans we are sending a message that skills learned during a career in the military give you an advantage when returning to the civilian job market. "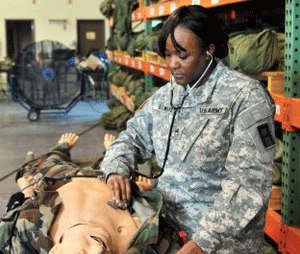 Rural communities have long faced critical shortages in emergency medical personnel, threatening the safety of rural residents. Meanwhile, thousands of men and women in the military receive emergency medical training as part of their duties. For example, most Army combat medics are currently certified as Emergency Medical Technicians (EMTs) at the basic level. When these veterans return to civilian life, however, their military-based medical training is often not counted toward training and certification as civilian paramedics. Many existing programs require all students to begin with an entry-level curriculum. For veterans, this means spending extra time and money for training that, in effect, they have already received.
Specifically, the bill would authorize federal grants for universities, colleges, technical schools, and State EMS agencies to develop an appropriate curriculum to train these veterans and fast-track their eligibility for paramedic certification. A standard paramedic training program can take one to two years to complete.
This legislation has been endorsed by the American Ambulance Association, the Minnesota Ambulance Association, and the National Rural Health Association.

Request product info from top EMS Education companies
Thank You!