PRESS RELEASE
Introducing A New CO2 Detection Device - StatCheck II
---
StatCheck II™ products will turn from PURPLE to BEIGE to YELLOW, instead of White to Purple.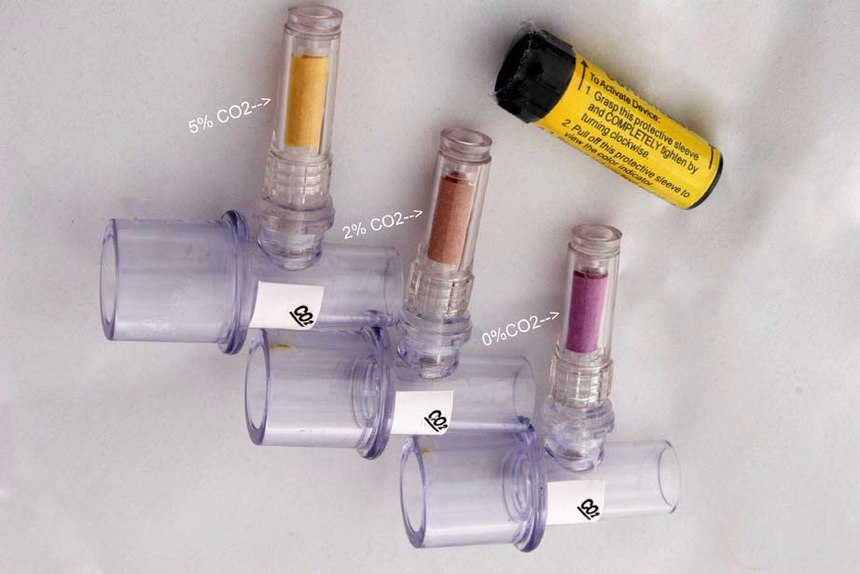 The new and improved StatCheck II™ not only conforms to the more popular color scheme, but also offers other clinical advantages:
Can be pre-attached and ready for instant use (thus improving compliance). It may be left attached to continuously monitor any risk of tube migration during resuscitation.
Quick and simple to deploy. To activate, simply turn cap clockwise to tighten, and then remove it.
May be used on patients as light as 2.5kg. No need to inventory multiple sizes.
Very competitively priced. Reduces the cost of CO2 detection.
Side stream design eliminates chance of vomitus contamination.
Please contact VORTRAN Medical to learn more!!
800‐434‐4034 www.VORTRAN.com