Use Google search metronome during high-quality CPR
Google "metronome" from any internet connected device to use an adjustable, audible beat during chest compressions
---
Try this now; type "metronome" into the Google search bar (or click on this link) from your smartphone, tablet or laptop computer's browser to use a free, adjustable CPR metronome.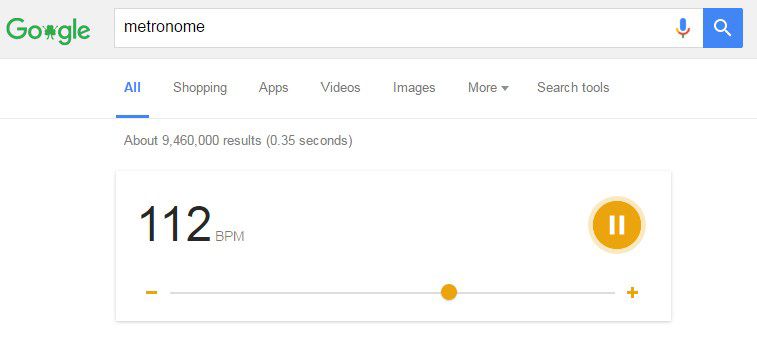 The 2015 AHA CPR guidelines recommend rescuers compress the patient's chest at a rate faster than 100 but less than 120 compressions per minute. High-quality CPR maximizes compression fraction, which is the time spent delivering chest compressions. 
An audible or visual metronome is the only way to keep an even, consistent tempo of compressions. The slider on the Google metronome lets users adjust the search-bar CPR metronome to the locally advised rate for compressions.
Though songs like "Stayin' Alive," "Another One Bites the Dust," or Darth Vader's "Imperial March" have a tempo of about 100 beats per humming one of those tunes is not as precise as using a metronome.
Metronome apps are also available in the Apple App Store and Google Play store. In addition, some cardiac monitors and airway management devices have a metronome function.
Do you have a favorite metronome app?
Will you add this Google search card to your pit-crew CPR checklist and use it during your next cardiac arrest call?