Calif. FD joins AMR to submit ambulance bid
Public-private partnership intends to improve service delivery and streamline internal operations
---
By Matthias Gafni
Contra Costa Times
CONTRA COSTA, Calif. — In what could be an unprecedented partnership between a private ambulance company and public firefighting department, American Medical Response and the Contra Costa Fire District have agreed to join forces and present a bid for the county's next emergency ambulance contract.
The pair reached an agreement March 12 and hope to find efficiencies to improve service delivery to residents, and streamline internal operations as well. The duo are negotiating terms of their agreement and hope to enter a formal bid to Contra Costa emergency management officials within a few weeks, said Erik Rohde, AMR general manager.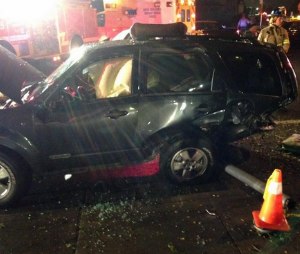 "This is unique as far as I know," Rohde said. "I think it's something with a lot of potential, not just in California, but the rest of the country."
Neither side would share details of the proposed partnership because of ongoing negotiations, but Confire officials said they performed a statewide search for a partner and selected AMR.
"Ultimately, AMR submitted the best proposal that called for new innovations and identified efficiencies between both entities that will strengthen the delivery of emergency ambulance and advanced life support care to the residents of Contra Costa County while bringing the best value to the system," fire Chief Jeff Carman said in a statement.
The contract for AMR, which has served emergency calls in the county for decades, expires at the end of the year, and the bidding process to find a new ambulance provider opened last month. Firefighters for the San Ramon Valley and Moraga-Orinda fire districts already provide emergency ambulance services in those areas.
Before opening the new contract to bidding, county officials asked participants to provide two service models: one similar to the current model -- which consists of AMR ambulances and Confire units both responding to emergency calls, with AMR responsible for hospital transport -- and another with ways to optimize services to match patient need. In 2012, county supervisors hired consultants to create a report to find efficiencies in the system and ways to reduce any potential county subsidies.
Rohde said the public will likely not notice any of the changes in a joint service, saying the "subtle" changes will streamline service delivery.
"It brings to the table more innovative opportunities and ways we can be more efficient if we work together," Rohde said.
The Board of Supervisors is expected to choose a provider in July. The contract will last five years, with options for another five.
©2015 the Contra Costa Times (Walnut Creek, Calif.)

Request product info from top EMS Consulting, Management and Legal Services companies
Thank You!