EMS Today 2009 Product Roundup: CO Screening
---
By EMS1 Staff
The dangers of carbon monoxide poisoning have become more apparent within the EMS industry as first responders continue to become educated on its fatal effects. In 2005, U.S. fire departments responded to an estimated 61,100 non-fire CO incidents, in which carbon monoxide was found. Last year, the National Fire Protection Association included pulse co-oximetry as a national health care standard. The buzz surrounding CO screening was definitely resonating among EMS Today attendees.

Masimo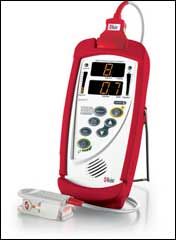 The Masimo Rad-57
The leader in pulse co-oximetry technology, Masimo once again took center stage in CO screening education and awareness with its prominent booth near the main entrance at the EMS Today exhibitor hall.
Masimo focused on its Rainbow SET Pulse Co-oximetry devices, which feature the only technology available for noninvasive monitoring of SpHb, SpOC, SpCP, SpMet, PVI, as well as SpO2, PR and PI.
Masimo offers a range of Rainbow SET devices suited for different needs, including the popular Rad-57 Pulse Co-oximeters, an easy-to-use, lightweight device that clips onto the patient's finger.
Along with a schedule of expert presentations throughout EMS Today, Masimo representatives were also available to discuss "The Path to Grant Success," a supplemental guide that details tips on researching and completing grant applications for the purchase of pulse co-oximeters. For more information, visit http://www.masimo.com/.

Physio-Control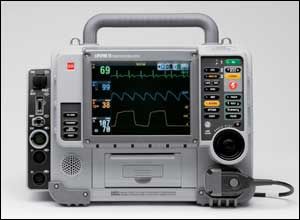 The Physio-Control LIFEPAK 15
Physio-Control partnered up with Masimo this time around to incorporate the company's Rainbow SET technology for noninvasive CO and methemoglobin screening into the new LIFEPAK 15 monitor.
The defibrillator/monitor has advanced monitoring parameters for both carbon monoxide and methemoglobin that are integrated into the monitor's interface system. For more information, visit http://www.checkoutthefuture.com/.

Request product info from top CO Screening companies
Thank You!