How EMT and paramedic students can practice patient assessment
Tools and tips on learning more about the crucial task to investigate the patient's injury or illness
---
Updated February 4, 2015
A paramedic student wrote to me and the other co-hosts of the EMSEduCast - the podcast by and for EMS educators. He asked: "I am looking for a patient assessment generator to practice patient assessment. During clinical some of the most helpful time is when my preceptor gives me a situation and I verbally walk through it. What other ways can I practice patient assessment?"
Practicing and perfecting patient assessment is the most important task for any paramedic student. First, kudos to his preceptors for challenging him with scenarios based on their experience.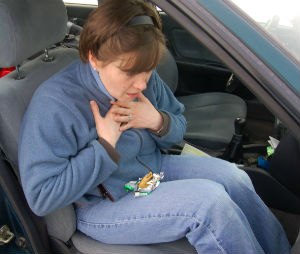 Use your imagination with simulation and case-based learning
Verbalization and visualization are effective training tools. In a system with low call volume, students might have limited patient contacts, especially with critical patients. Preceptors that make the extra effort to share and describe cases from their experience are invaluable to students.
Try some books and apps
This student should consider using various book and software products to practice patient assessment. The most immediate place to find patient assessment scenarios is the companion workbook to his paramedic text, the DVD or website that likely came with the text, and any online supplemental materials provided by the text publisher.
This combination of products often includes dozens of patient assessment scenarios for nearly every topic covered in the curriculum. Instead of reading the scenario top-to-bottom pause as you read to start a SOAP note (patient care report), revisit the relevant pathophysiology in the text, list out interventions, likely impact of those interventions, review the equipment or drugs needed, and hypothesize about how the patient could worsen.
Standalone patient case study books
The student should also look for a standalone patient case study and scenario books. Browse the titles from an EMS specialty book store for case study guides that might be focused on specific patient types like "Trauma Case Studies for the Paramedic," "Medical Case Studies for the Paramedic," and "ALS Case Studies in Emergency Care."
Live online training
Seek out live webinar training opportunities. During live online education programs the subject matter experts frequently present case studies related to the session topic and their own experience. Live sessions usually encourage questions from the audience.
Patient assessment study group
Form a patient assessment study group with other students from your program. Ask each student to present a patient scenario, just like the student's preceptors were doing for him. Present information about the case based on the questions asked by the group. Make these sessions challenging by digging into each case. Emulate what makes the conversations with your preceptor so effective. Remember, just like the real world, good questions get good answers. Bad questions get bad answers.
Read EMS blogs
There is also a wealth of information available in many fine EMS blogs. Students can read blog posts based on actual patient encounters and then interact with the author to ask questions about the patient assessment scenario. Some of the blogs that regularly include patient assessment scenarios are:
The Happy Medic
Prehospital 12-Lead ECG
Then check out these blogs that also offer a wealth of resources and tips for becoming an EMS professional:
The EMT Spot
Everyday EMS Tips
The Rogue Medic
What are other book, software, and product resources for practicing patient assessment? When you were a student how did you perfect patient assessment? Share your tips, resources, and ideas in the comments area.