PRESS RELEASE
MedaPoint Launches AdvanceCode Feature in AdvanceClaim Billing Solution
---
AUSTIN, Texas – MedaPoint, Inc., an innovative technology company for the EMS industry, announced today the release of AdvanceCode, a cutting-edge, game changing feature in its AdvanceClaim billing solution. 
This "Touchless Claims" capability eliminates human interaction and error in claims processing by automatically providing and suggesting the base rate and mileage codes while making a medical necessity selection and applying diagnosis codes.
"AdvanceCode uses a unique, patent-pending algorithm based on the data in a NEMSIS file to automatically add the proper codes and rates to review," said John Dadey, CEO at MedaPoint. "Our vision of driving 'Touchless Claims' to improve regulatory compliance while drastically reducing labor costs and accelerating reimbursements is now a reality!"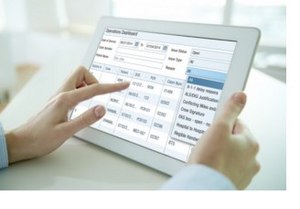 Upon import, AdvanceCode analyzes the appropriate AdvanceClaim fields and appends a procedure code, medical necessity selection and ICD-10 code from the user's admin list to the corresponding section on the claims screen. Once applied, EMS organizations can review the procedures and codes suggested at the claim level by selecting the review auto code button. Because EMS agencies and companies may define their advanced and basic life support services differently, AdvanceCode offers the flexibility for users to define their dispatch reason codes and intervention levels. 
"Just as Google has been developing a car that will drive itself, we have been committed to delivering similar value in AdvanceCode," said Dadey. 
About MedaPoint
Founded in 2009 and based in Austin, Texas, MedaPoint, Inc. is revolutionizing emergency medical services by delivering efficient, state-of-the-art, cloud-based, billing, ePCR and dispatch solutions which are both affordable and accessible. Built upon groundbreaking technology and dynamic vision, MedaPoint's applications currently support more than 1,500 private and municipal emergency medical service providers throughout the United States, including one of the nation's leading private ambulance services, which provides more than 1.5 million transports annually. 
For more information, visit medapoint.com.