How ambulance membership programs help patients defray ambulance cost
Exploring the legal, marketing and administrative considerations for EMS agencies considering an ambulance membership program to streamline billing
---
By Roxanne Shanks, MBA
When you, your family or someone in your community needs lifesaving prehospital emergency care, the last thing anyone wants to be worried about is how they are going to pay for it. With the deductibles increasing, insurance coverages often decreasing, and the overall cost of healthcare rising annually, this is an all too often concern and reality among patients.
One solution to avoid out of pocket expenses for emergency transport that has been offered in many parts of the country for decades involves ambulance or EMS membership programs for ground or air services. These programs are most often designed to charge an annual fee to members, who – in return – receive financial benefits of some kind.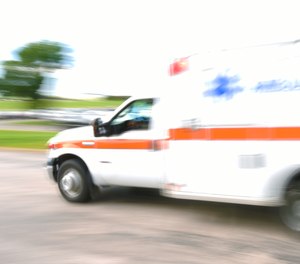 The benefits typically involve the write-off or reduction of out-of-pocket charges, or a discount on the services, after insurance has been billed, or even write-off the entire bill if the member is uninsured. Memberships vary in length and when they can go into effect (i.e., immediately or after a waiting period).
Annual membership fees can range anywhere between $45-135 per year, depending on the coverage options:
Who is covered (e.g., individual, individual and spouse or everyone living in the household)
What is covered (e.g., ground transport, air transport or both)
How long the membership lasts (e.g., 1 year, 3 years, lifetime)
Discounts (e.g., for military or first responders)
Membership programs not only provide a community benefit to those we serve, but can also be a modest alternative revenue source for most EMS services, even after the write-offs occur. If an agency has a program or plans to develop one, the following key elements can ensure an ambulance membership program is effective.
1. Legal component
Although there are currently no federal or state laws that exclusively prohibit these types of programs, they can raise legal issues with other laws pertaining to certain beneficiaries if not properly structured. When it comes to Medicare, the primary law to be concerned with is the Federal Antikickback Statute. An agency must ensure its program meets one of the two tests outlined in the Office of Inspector General (OIG) Advisory Opinion 03-11, that indicated it generally would not view ambulance membership programs as illegal waivers of cost-sharing amounts if either of the following two tests is met:
The total subscription fees collected from all subscribers, including but not limited to, Medicare beneficiaries reasonably approximate the amounts that the subscribers would expect to spend for cost-sharing amounts over the period covered by the subscription agreement; or 
The total amounts collected only from subscribing Medicare beneficiaries reasonably approximate the amounts that the subscribing Medicare beneficiaries would expect to spend for cost-sharing amounts.
Essentially if the membership program brings in more in revenue than it writes off in patient charges, it is not seen as a sham, but as a legitimate program designed to cover beneficiary cost-sharing obligations.
Medicaid beneficiaries bring another set of challenges altogether. State and Federal Medicaid Laws state that you cannot charge Medicaid beneficiaries any out-of-pocket cost or cost-sharing amount for emergency medical services. In this case, they would not be gaining any benefit from a membership program, so some states specifically prohibit you from selling them. Even if a state doesn't explicitly prohibit it, most would be advised to avoid knowingly soliciting or selling memberships to Medicaid beneficiaries.
It is also very important to understand the laws in each state regarding reciprocity between other EMS agencies with membership programs.
Some states require EMS agencies to reciprocate or honor each other's membership programs
Some allow reciprocity among multiple states
Some states do not allow reciprocity at all
As you can see, there are both ends of the spectrum, which makes it even more important for an agency to understand how its state regulates membership programs. For those states that allow reciprocity, this is obviously beneficial to the communities and patients we all serve, but does require some coordination among agencies. For those that do not allow it at all, this creates challenges and often dissatisfaction among people who live in communities that may be covered by more than one agency or service. This comes into play more often with air medical services that may overlap or cross state lines, so individuals may need or want memberships with more than one EMS provider.
2. Marketing component
There are several things an EMS agency must determine if they have or are going to develop a membership program when it comes to marketing. If the agency is in a state that restricts reciprocity, this needs to be very clearly explained when marketing memberships to avoid any confusion. It is also important to explain that the agency that clients purchase the membership from may not always be available to respond, and another agency might be the one who transports them (which would not be covered under the membership). This allows consumers to make the informed decision on the possible need to purchase more than one membership with more than one agency to be fully covered. Again, this does apply more often to air medical services.
Another key component of your marketing should include developing a membership brochure that outlines the coverages and disclaimers. This brochure can be placed in local hospitals, businesses, used at health fairs, community events, and as targeted mailings. Most brochures are designed to also be the application that can be folded and mailed back for convenience. For those that are more tech savvy, all this information should be duplicated on a website as well. Below are just a few key things that should be stated in ambulance membership program marketing brochures and on websites:
Emergent medical transports are based on medical necessity and transportation of patients to the closest, medically appropriate facility
Availability of service cannot always be guaranteed due to weather conditions, geographic restraints, limitations due to patient weight (air specific) or commitment to another patient transport
Provider reserves the right to directly bill the member's benefits provider for services
Provider will accept payment from insurance carriers as payment in full
Members transfer directly to Provider their rights to insurance or other payer payments due to them for Provider services – such payments shall not exceed Provider's regular charges
Membership purchases are non-refundable
Provider is not an insurance company – Provider's membership program is not an insurance and cannot be considered as a secondary insurance coverage or supplement to any insurance coverage
A final marketing piece is gathering the resources to attend community events to sell memberships. This can be performed by staff at public relations events or leadership at community events, but there needs to be a plan and training for those who will be selling memberships to be able to answer questions about your program.
3. Administration component
Developing a program that is compliant with all state and federal laws, and then building a robust marketing plan are the just the first two critical steps of a membership program. The comprehensive and long-term administration of the program is often the larger and more resource-intensive component. Depending on the size of the communities being served, an agency could have thousands of memberships that it manages on an annual basis. Here are just some of the key elements needed to maintain an ambulance membership program long-term:
Leadership at some level that is responsible to oversee the program
A robust database to create new members accounts, securely store members information, generate renewal reminders, generate invoices, run reports for financials, etc.
Payment processing options (e.g., online, credit card, check)
Dedicated customer service line Monday thru Friday, during normal business hours
Dedicated resource that manages the database, answers the customer service line, processes the invoices and receivables, processes membership packets, etc.
As we look at the healthcare landscape and where it is headed, we must continually evaluate programs like these and ask how they fit and if they still add value. With the increased scrutiny over cost transparency, surprise billing and out-of-network providers, there are discussions at the state and federal levels about these programs. In at least one state, there has been legislation introduced targeting air ambulance membership programs. The legislation would require air ambulance programs to have network agreements with insurance carries and would then prohibit them from selling membership programs. Unfortunately, this short sightedness does not consider how this affects those patients without any insurance.
If membership programs are designed correctly, and within the parameters that meet the legal components of the state and federal laws, they do provide a safety net for many of those in the communities we serve today. Many patients do not have insurance or have insurance plans that leave them with balance bills after emergency services that they cannot afford. These membership programs can eliminate that financial burden for a very low annual cost and should be considered as a value-added service.
About the Author 
Roxanne Shanks, MBA, is a Partner at Fitch & Associates. She serves as the CEO for LifeFlight Eagle Air Medical Program in Kansas City, Mo., and as the Executive Director for the Association of Critical Care Transport in Platte City, Mo. She has an extensive background in health care and EMS leadership with more than 26 years of experience in progressively responsible clinical and leadership roles. She can be reached at rshanks@lifeflighteagle.org.