PRESS RELEASE
Coloradocases.com Launches New Web site to Introduce New Products and Custom Case Design Services
---
use if there is a picture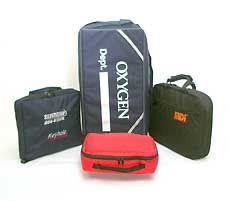 end picture
Colorado Cases has just launched its brand new website!  We revamped the website to add more products and to emphasize our expanded service of providing customers with custom cases. 
Colorado Cases makes custom cases! Custom cases and packs can be produced to meet your most demanding requirements for accessibility, organization, and protection. Size and color choices are unlimited and company logos can easily be embroidered or silk screened onto your finished case. In addition, we have a wide range of fabrics to suit different requirements and environments — whether you need to keep water and dust out, or instrumentation well cushioned. For added value, a shoulder strap can be used for easy carrying and a variety of closures including Velcro, zippers, or snaps can be affixed to provide the security that best suits your needs.

Our extensive in-house manufacturing capabilities allow us to manufacture custom cases that meet your exact requirements in a timely fashion. Our customers depend upon us to protect their sensitive instrumentation and equipment.  Our custom cases have earned a reputation for toughness and dependability.  Our sales engineers can guide you through the design process to build a custom soft-sided case that exceeds your expectations and meets your every requirement. Contact us with your custom case requirements and we will design a prototype to fit your needs, visit www.coloradocases.com.

About Colorado Cases
All of our products are produced right here in Colorado, by American citizens. We believe that the American worker is the finest in the World, second to none. We back that philosophy with the firm commitment to produce these fine products here at home, providing fair pay and opportunities for the folks right here at home in a time that finds many companies forgetting the American worker while they are focused on chasing profits at any expense.