Ambulance smuggling 600 pounds of illegal drugs seized
English police foiled the plot of two men disguised as paramedics to distribute cocaine, heroin, amphetamine, and ecstasy
---
BIRMINGHAM, England — Police arrested two men disguised as paramedics and seized their fake ambulance with nearly 600 pounds of illegal drugs stashed within secret compartments.
Packages of cocaine, heroin and amphetamine were inside specially constructed concealments behind interior panels, in cupboards and under the floor. Three suitcases containing thousands of what is believed to be ecstasy pills were also discovered.
"This was an audacious plot," said Brent Lyon of the National Crime Agency's Armed Operations Unit. "We believe the two men in the ambulance posed as paramedics to avoid unwanted attention when entering the country."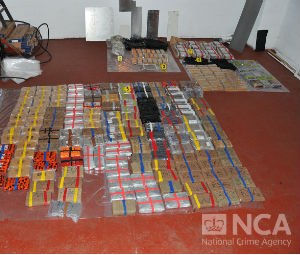 The arrest of four Dutch men followed a surveillance operation by National Crime Agency officers who watched as two of the men, wearing paramedic uniforms, arrived in Birmingham in the ambulance on Tuesday morning and met with two other men.
"Our officers were ready and waiting though and stopped the drugs from being distributed to crime groups across the country," Lyon said.
The four men were charged with drug offences and appeared at Birmingham Magistrates Court this morning. All four have been remanded in custody until July 2 when they will appear at Birmingham Crown Court.

Request product info from top Ambulances companies
Thank You!