ND child care staff now required to undergo CPR, AED training
The state is also mandating that all child care employees undergo training for Sudden Infant Death Syndrome before working with children
---
By EMS1 Staff
BISMARCK, N.D. — The state of North Dakota is now mandating that all child care employees undergo CPR, AED and Sudden Infant Death Syndrome training before working with children.
KFYR TV reported that child care staff will need to complete the training by April 1 under the newly-approved rules from the Department of Human Services.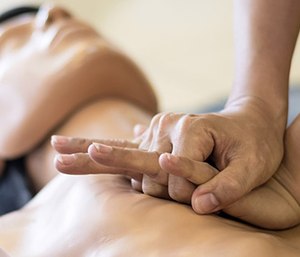 Early Childhood Services Administrator Amy Olsen said the new mandate means that children will get treatment as soon as possible in emergency situations.
"There wouldn't be any wait time. If something happened, an infant was choking on something or a preschooler needed first aid, we don't have to wait to call that's in the center. All hands are trained and able to take care of it immediately,"
University of North Dakota Children Center director Dawnita Niles said CPR training recently helped a teacher save the life of a child.
"Not only was the person performing the CPR know what they were doing, but the people around her were able to help coach her and encourage her as she worked through that process."

Request product info from top AEDs companies
Thank You!