'Paranormal 911': How a team of responders are taking on the supernatural
A group mainly consisting of firefighters and EMTs use their off-duty time to respond to "paramergencies"
---
By Shelbie Watts, Editorial Assistant 
Have you ever thought of being a first responder for the supernatural?
Mary Barrett and her husband, Sean, a 33-year veteran of the Indianapolis Fire Department, launched Paranormal 911 in 2009 after being inspired by an evening of ghost touring.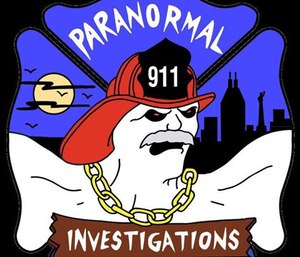 The couple now leads a team mainly consisting of firefighters, EMS providers and police officers on ghost investigation adventures, and has even gained national attention on the A&E show, "My Ghost Story." But what exactly does it mean to be the number one "first responder in a paramergency?"
St. Augustine beginnings
The idea to launch a team of paranormal investigators began in St. Augustine, Florida, which lays claim to two titles: the oldest, and most haunted, city in America. The couple owned a home in the town and were visiting some shops when they came upon a CD titled "How to Talk to Ghosts."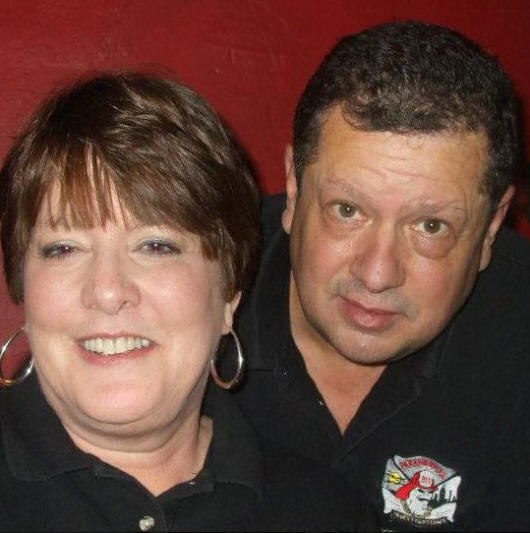 "We bought it, listened to it and tried its suggestions," Mary said. "It seems like it was good advice as things started turning up in our photos."
When Mary says "things," she means ghosts, and their luck with the otherworldly didn't stop in St. Augustine. They bought a K-II meter (a device used to detect paranormal activity) and were shocked by the amount of activity at Sean's very own fire station.
"Upon returning home, my husband took the meter to the firehouse with him as there had always been stories of things happening there," Mary said. "He started staying up in the watch room on his shift and amazing things started happening."
After their initial supernatural success, Mary and Sean were flooded with requests from friends at the fire department. That's when Paranormal 911 came to be an official team.
First responder ghost hunters
The Barretts knew they needed more team members to fulfill all of the requests coming in. They wanted first responders to fill the positions because they felt other ghost hunting teams that "do it as a hobby" did not respect the supernatural enough.
"We do not believe in provoking spirits as a method of investigation," she said. "We have found that if you respect them and their space, that they, in turn, respect you and are willing to communicate."
Mary believes members of the public safety field are perfect for the job.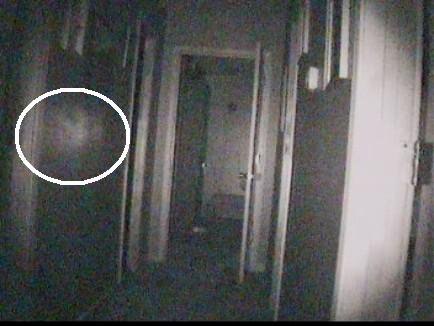 "Those working in first responder roles know how to show compassion, respect and can stay composed in difficult situations," she said. "This not only helps during our investigations, but also puts our clients at ease."
Each team member also has a unique talent they bring to the investigations.
"Some are intuitive and have information that comes to them before an investigation that turns out to be correct," Mary said. "Some team members are sensitive and hear, feel or see spirits near them. Several of us are empathic. Unfortunately, I fall into this category."
Mary said being empathic involves feeling what the spirit feels.
"I've experienced the feeling as if my hand was crushed, experienced a gunshot to my leg, difficulty breathing and chest pain as well as profound despair when entering a room," she said.
Firehouse haunts
The team never had to look too far for a good ghost story. Many of the firehouses in Indianapolis have several to tell. 
"There are several older firehouses in the city where the crews have experienced things happening like doors opening and closing by themselves, hearing footsteps when no one was around, and uneasy feelings," Mary said, adding that one department Sean used to work at had a lot of "residual activity."
"Residual activity can best be described as spirits that have imprinted their activities in the location, which happen the same way over and over again," she said. "Each time Sean recorded, there were voices of men talking about who was going to cook that day and conversations while playing cards."
Sean also encountered a "female intelligent spirit" with a lot to say.
"The story of this place would make a great book or screenplay as the female spirit has literally told us what happened to her.  But, since it was an active Indianapolis firehouse, there was no way we could come forward with what we found and go digging up the property behind the place to find a body."
An emotional investigation
Mary said that while the team has visited a number of places and archived thousands of DVDs of evidence, investigating the site of the 1969 Alleghany Airline Flight 853 crash in Fairland, Indiana, where 83 people died, is an experience she will never forget.
"We went there eight weekends in a row in 2009, the 40th anniversary. There were some really incredible things that happened in that field," she said. "It was not a ghost hunt, but a spiritual journey for all of us and the victims that communicated with us touched my heart in a way I never thought possible."
Mary said the team also conducted a memorial service on the anniversary of the crash at the site, and were lucky enough to share their findings with some family members of those who died there that happened to show up at the same time.
"We told them who we were and what we found, and they were thankful for what we did," she said. "A lot of teams would exploit their findings, but we made a decision to not release the evidence we captured out of respect to the families left behind."