Transformation of EMS agency outlined at EMS Today session
The strategies that helped to transform an EMS agency that was stricken with serious morale and operational issues were highlighted
---
By Jamie Thompson
EMS1 Senior Editor
BALTIMORE — The strategies that helped to transform an EMS agency that was stricken with serious morale and operational issues were highlighted at EMS Today on Thursday.
When Matt Zavadsky arrived as associate director for operations at MedStar in Texas about three years ago, he faced a number of challenges.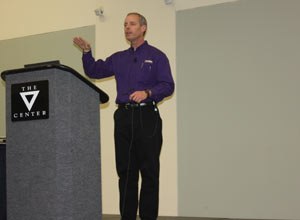 A Fitch & Associates Study in 2008 identified a string of issues, including:
• Response time performance must be addressed
• Department silos — no shared vision
• Leadership training issues
• Lack of sense of urgency to fix issues
• Employee dissatisfaction
• Pay rates below market
Zavadsky said he and his team has worked to fix the problems, transforming the organization in the process.
The session was told among the basic steps that were taken — and that other agencies can also replicate – included engaging members by clearly defining expectations, creating focus groups and teams, encouraging ideas and empowering those giving them to make them happen, and opening up all company meetings to every employee.
Showing appreciation is also key to a happy, successful agency, according to Zavadsky, who explained how MedStar created a "kudos" e-mail system for employees to managers to highlight success stories and praise and reward good work.
The session was told it's vital to rid any organization of poor performers and those who consistently bring down morale.
"Do not be afraid to make tough decisions because of the need to retain people, to have feet on the street," he said.
"Someone I saw at a conference said hire slow and fire fast. It doesn't do anyone any benefit to have people in your organization that don't fit."