Tenn. EMS director accused of 'double-dipping' pay
Houston County EMS Director Stephen Graybill was charged with one count of theft over $10,000
---
By Laura French
HOUSTON COUNTY, Tenn. — A Tennessee county EMS director has been charged with theft after allegedly "double-dipping" his pay and manipulating work hours. 
Houston County EMS Director Stephen Graybill is accused of receiving more than $22,000 in improper payments while working as both director and as an AEMT, according to a statement from the Tennessee Comptroller of the Treasury.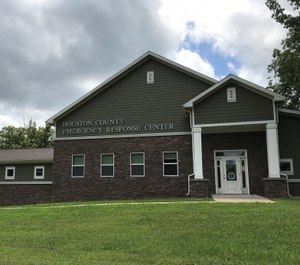 Graybill had previously been authorized by county leadership to receive both his monthly director's salary plus additional pay for hours worked on ambulance shifts, according to the Comptroller. Authorities said about $7,500 in improper payments were made when Graybill "double-dipped" by claiming on his time sheets to have worked as both the director and an AEMT at the same time, receiving pay for both roles over the same hours.
The Comptroller's office also reported that Graybill received about $14,600 in improper payments by manipulating his hours to work for less time as director and for excess hours as an AEMT while still collecting his full director's salary in addition to the hourly payments. 
Additionally, Comptroller's office investigators stated that Graybill paid himself at the rate of a paramedic instead of the AEMT rate.
Graybill was indicted by a grand jury on one count of theft over $10,000 on June 15. 
"A lack of oversight and internal controls allowed this situation to take place," said Comptroller Justin P. Wilson in a statement. "The unique pay arrangement was never documented between the former county mayor, the former payroll clerk, and the EMS director. The EMS director was also allowed to sign-off on his own time sheets without oversight or review."