Panel selected to facilitate EMS Agenda 2050 development
The panel will help create a path for a comprehensive system of emergency care integrated with the broader health care continuum
---
National Highway Traffic Safety Administration
WASHINGTON — EMS Agenda 2050, a two-year project with a mission to write a new Agenda for the Future, has selected 10 members to serve as the Technical Expert Panel, which will work with the EMS community to answer these and other questions.
The panel will take ideas and suggestions from the EMS, public safety and health care communities, as well as the general public, to create a path for a comprehensive system of emergency care integrated with the broader health care continuum.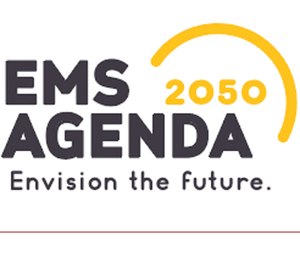 The 10 TEP members bring to the project diverse backgrounds and perspectives, including experience at local, state and national levels, a history of innovative thinking and a passion for making a difference in the lives of patients and providers.
The members of the EMS Agenda 2050 TEP are:
Derek Bergsten, MPA, CFO, CEMSO, MIFIreE, Fire Chief, Rockford (Illinois) Fire Department
Marianne Gausche-Hill, MD, FAEP, FAEMS, Medical Director, Los Angeles County EMS Agency
Andy Gienapp, MS, NRP, Manager, Wyoming Office of EMS, Wyoming Department of Health
Alexander Isakov, MD, MPH, FACEP, FAEMS, Professor of Emergency Medicine, Emory University School of Medicine (Atlanta, GA)
William Leggio, EdD, NRP, Paramedic Program Coordinator and Clinical Faculty, Creighton University (Omaha, NE)
Grace Mandel, MPH, EMT, Project Manager, Baltimore City Department of Health
Kevin G. Munjal, MD, MPH, MSCR, Assistant Professor, Department of Emergency Medicine, Icahn School of Medicine at Mount Sinai (New York, NY)
Kyra Neeley, M.Ed., EMT-P, Lieutenant, Fire Commissioner Liaison, Fire Department of New York EMS  (New York, NY)
Ernesto Rodriguez, MA, EMT-P, Chief, Austin-Travis County Emergency Medical Services (Austin, TX)
YiDing Yu, MD, Founder and CEO, Twiage; Instructor, Department of Population Medicine, Harvard Medical School (Boston, MA) 
The TEP will serve as the core team that facilitates the development of the new Agenda, responsible for drafting a vision for the future of EMS based on stakeholder and community input. The EMS Agenda 2050 team will host multiple opportunities for the community to provide input and feedback, including in-person meetings held in four cities across the country in late 2017 and early 2018, as well as webinars, conference sessions and association meetings. Anyone with ideas for EMS Agenda 2050 is also encouraged to share them via the project website, emsagenda2050.org.