Global Medical Response to acquire La. EMS agency
"GMR has the breadth of resources to continue supporting and providing outstanding services," said Med Express CEO Mark Majors
---
By Leila Merrill
ALEXANDRIA, La. — Global Medical Response is acquiring Med Express Ambulance, the companies announced last week in a news release.
Med Express has 350 employees and 70 ambulances, wheelchair vans and support vehicles. It serves South Louisiana and is headquartered in Alexandria. The employees will continue to work under the Med Express brand.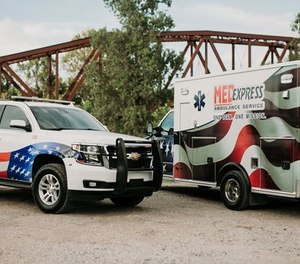 Med Express CEO Mark Majors said the company has provided outstanding emergency medical service to more than a half-million Louisiana residents for nearly 30 years.
"The Med Express roots run deep, and we have a strong commitment to our mission of caring for our local communities. This is a positive move forward for everyone here in Louisiana, as GMR has the breadth of resources to continue supporting and providing outstanding services for our team members and our Louisiana communities," he said.
According to its website, GMR has 38,000 employees, who mostly work in the areas of emergency and patient relocation services in the United States and around the world.