Forging ethical partnerships with third-party vendors
Relationships and trust are the foundation of partnerships and contracts
---
EMS1 is proud to be the Premier Media Sponsor of the Pinnacle Webinar Series. On Tuesday, Oct. 19, at 1 p.m. CT, Nathan Sweet, Anderson County EMS; and Mitchel Holder, Digitech, will present "Forging ethical partnerships with third-party vendors" presented by Fitch & Associates, and sponsored by Digitech. Register today.
Organizational consultant, and leadership studies pioneer, Warren Bennis, said, "Trust is the lubrication that makes it possible for organizations to work."
Most business depends on relationships. Relationships are the foundation of partnerships and contracts, and trust is the foundation of good relationships in business and in life. An upcoming Pinnacle Webinar Series event will discuss practical methods you can employ to establish, build and maintain trust in your relationships with vendors in the public sphere.
It's impossible to work together without trust in your partners. This talk presents a framework that EMS leaders can use to evaluate their relationships with vendors and other potential partners.
This webinar will be presented on Tuesday, Oct. 19, at 1 p.m. CT.
Presented by Fitch & Associates, this Pinnacle Webinar is sponsored by Digitech.
The Pinnacle Webinar Series is produced in cooperation with Pinnacle Media Partner EMS1. Ninth Brain is Fitch & Associates' learning partner.
---

Read more
5 keys to EMS long-term system sustainability
Accountable EMS systems: Why they are different and misunderstood, and perform better
---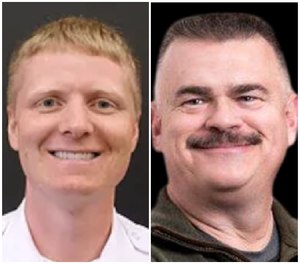 About the speakers
Nathan Sweet oversees, supervises, manages and directs the administration and operation of Anderson County's Emergency Medical Services system. He is responsible for staff operations, business planning and budget development. In addition, he ensures EMS are in compliance with professional standards, state and federal regulatory requirements.
Mitchel Holder is the executive director of analytics at Digitech. He works with clients on reporting and data analytics, helping to create custom reports and to address any other needs that may arise. In addition, he develops and delivers training on the Ambulance Commander platform.