Pa. college ends paramedic program due to low enrollment
The Community College of Allegheny County said the program is not sustainable due to the high costs of purchasing and maintaining training equipment
---
Tom Davidson
The Tribune-Review
ALLEGHENY COUNTY, Pa. — Community College of Allegheny County is ending its paramedic program because of low enrollment, a spokeswoman said.
"CCAC has determined that it is not feasible to continue the Paramedic program as a credit program," said Elizabeth Johnston, executive director of CCAC's Public Relations and Marketing Department.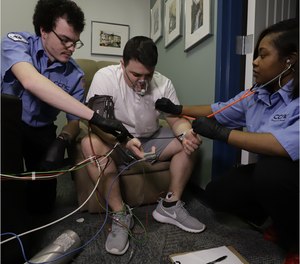 Students who are enrolled will be allowed to complete the program, but no new students will be accepted into the program. Seven students are enrolled in the associate degree program and two students are in the certificate program, according to CCAC.
The numbers have been declining since 2016.
College officials have met with faculty in the years since because the program wasn't sustainable. CCAC tried to boost enrollment by adding classes at Sharon Regional Health System in Mercer County, but that didn't add enough students to change the situation.
CCAC may offer a noncredit program that could prepare students to enter the field, but no plans to do so are in place.
"Although there is a need for paramedics in the region, salaries are relatively low, and as future paramedics do not want to spend two years training, they are seeking more traditional noncredit programs," Johnston said.
The program is costly to run because it requires expensive equipment for training, a medical director and maintenance of an ambulance that's used for training, she said.
———
©2020 The Tribune-Review (Greensburg, Pa.)
McClatchy-Tribune News Service