13 first responder charities to donate to
Support first responders injured in the line of duty, new recruit education and the families of the fallen
---
This article was originally posted Nov. 28. 2017. It has been updated with new information. 
Winston Churchill noted, "We make a living by what we get, but we make a life by what we give." First responders embody giving in their service to their communities. Where better to gift than first responder charities?
When making a donation, be aware that there are scams. A good tip for donating is to never give over the phone and, when in doubt, give locally.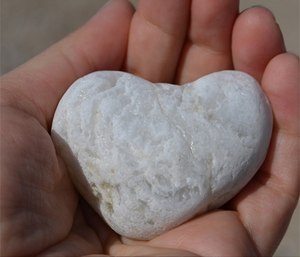 Here's a list of 12 first responder-specific charities. If we missed one, let us know in the comment section below.
National Fallen Firefighters Foundation. You can give as little as $5 to the National Fallen Firefighters Foundation to help support families coping with the loss of a fallen firefighter. Instead of #GivingTuesday, the NFFF uses #FireHeroTuesday for the Tuesday after Thanksgiving. Donate here.
First Responders Children's Foundation. The foundation works with families across the country, including police, fire, Forest Service, Border Patrol, EMS and all other forms of responders. They help provide college scholarships to children whose first responders' parents have either died in the line of duty or have become permanently disabled due to their line of work. Donate here.
Stephen Siller Tunnel to Towers Foundation
The foundation, named after firefighter Stephen Siller, who died on 9/11, helps ease the financial burden of fallen responders' families by paying off their mortgages or creating trust accounts. All donations go directly to fund this initiative. Donate here.
Firehouse Subs Public Safety Foundation
Through donations, the foundation helps provide much-needed equipment and resources to first responder and public safety organizations. In 2020, they've been able to give 406 sets of bunker gear, 81 thermal imaging cameras, 442 AEDs, 60 extrication tools, 11 all-terrain vehicles and 20 rescue boats. Donate here.
The Leary Firefighters Foundation
The foundation helps provide funding and resources to fire departments in order to obtain equipment, technology and training. Donate here.
National EMS Memorial Foundation
The purpose of the foundation is to establish a permanent EMS memorial in D.C. to honor, recognize and remember the commitment, service and sacrifices of EMS personnel who have died in the line of duty. Donate here.
NAEMT Foundation
The foundation's mission is to better the future of EMS by supporting outreach programs, providing information about EMS careers to young adults, funding EMS-related scholarships and supporting evidence-based EMS research. Donate here.
Firefighters and EMS Foundation
The foundation helps provide fire and EMS personnel with free medical and legal support services, a member line of duty death benefit and scholarship programs, and it funds safety-related initiatives. Donate here.
Responder Rescue
Responder Rescue helps provide both emotional and financial assistance to any first responders who have been injured, become ill or suffered a traumatic event. Donate here.
National Volunteer Fire Council
A donation to the NVFC will help support legislative efforts, innovative programs, tools and resources to our nation's volunteer fire and EMS departments. Donate here.
Code Green Campaign
The Code Green Campaign is a first responder-oriented mental health advocacy and education organization. Donate here. 
The National EMS Museum
The National EMS Museum memorializes and commemorates the history of EMS with a library and archives, as well as a traveling museum, which makes appearances at conferences throughout the country. The Museum supports the development of public exhibitions, educational curricula and first responder wellness. Donate here.

Folds of Honor Foundation
Folds of Honor is a leading non-profit organization that provides educational scholarships for children and spouses of fallen or disabled military service people and first responders. Since 2007, folds of honor has awarded approximately 44,000 educational scholarships worth over $200 million.  It is rated a four-star charity by Charity Navigator and Platinum on GuideStar. Donate here.