S.C. woman arrested, accused of biting EMS provider's groin
Authorities say that Gina Darlene McGehee was resisting arrest and took a deputy's taser before she started holding her breath
---
By Leila Merrill
CHARLESTON, S.C. — The Charleston County Sheriff's Office arrested a woman last month who is accused of taking a deputy's taser and biting a paramedic in the groin, WCSC reported. 
Investigators said that Gina Darlene McGehee, 63, was trying to drop off a family member at the Charleston County Jail on Dec. 28 after accusing the unidentified person of using her cellphone to look up inappropriate photos.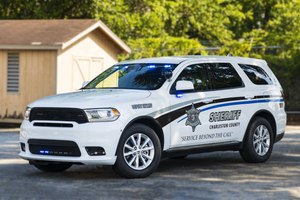 Deputies said that they tried to get her to return to the facility before issuing a warrant. When she was there again, they say, she resisted arrest and took the taser. A deputy said he knocked it out of her hand and placed her under arrest and into a patrol vehicle.
She held her breath for some time, and authorities called paramedics, the incident report says. The EMS providers woke her, and that's when she bit one of them in the groin.