Man arrested for groping female paramedic who was treating him
A paramedic said Thomas Shackleford deliberately grabbed her breasts as she "grabbed his arm to support him"
---
GWYNEDD, Wales — An aggressive patient was sentenced to jail time after groping a female paramedic who was trying to help him.
Daily Post reported that a paramedic crew responded to the home of Thomas Shackleford's mother to treat him for seizures.
Prosecutor Diane Williams said the paramedic found Shackleford conscious and talking while lying on the floor.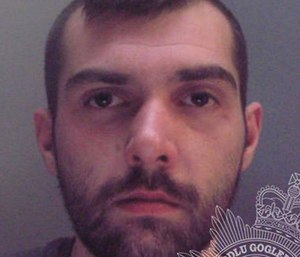 "While she was talking to him and carrying out checks she heard him groaning. Without warning he grabbed her right forearm and gripped it tightly," Williams said. "She told him to let go and he did and apologized."
The paramedic said Shackleford switched between "vulnerability and aggression" as the crew brought a wheelchair to the home.
"The defendant walked past the chair and outside the house but appeared to fall," Williams said. "The paramedic grabbed his arm to support him but he was staring at her chest and reached out. She said, 'Don't grab my boobs.' She told police officers later she was shocked and did not believe it was accidental but deliberate."
Williams said Shackleford continued the abuse towards paramedics and went up to the female paramedic at one point, saying, "Don't forget, I'm bigger than you."
Shackleford was sentenced to 18 weeks in jail.
"This was a significant breach of trust to a paramedic who was only trying to help you," Bench Chairman Sian Payne said to Shackleford.
Welsh Ambulance Service NHS Trust Director of Operations Richard Lee agreed with the court's decision.
 "Our staff does a particularly difficult job, putting themselves on the front line every day to help people with medical emergencies," he said. "Being exposed to assaults or any other inappropriate behavior while they are undertaking their duties is totally unacceptable, and this case stands out as one of the most serious assaults on our staff for some time, reflected in the court's findings and sentencing today."