Doctor arrested for assaulting EMT
The doctor was a neighbor of the man who had called 911 for help after suffering a fall
---
By EMS1 Staff 
SIKESTON, Mo. — A Missouri doctor is accused of assaulting an EMT after an altercation that happened while the EMT provided medical attention to a patient.
EMTs responded to the call of an 89-year-old man who had reportedly fallen, KFVS12 reports. David Pfefferkorn and his wife, neighbors of the man, were at the house when EMTs arrived.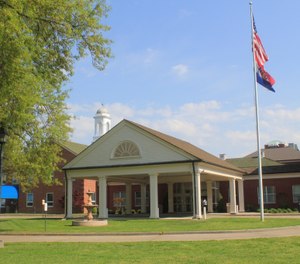 According to court documents, Pfefferkorn kept taking charge of the scene, directing the EMTs to take the man to the Missouri Delta Medical Center. He told the EMTs that he was their boss.
The argument escalated as the EMTs were securing the man on the stretcher when Pfefferkorn allegedly pushed the EMT backwards and over the stretcher.
Pfefferkorn said to the Sikeston Department of Public Safety that the man has been a patient of his for years. He stated the 89-year-old man was having a stroke, needed medical attention, and did not recall pushing the EMT.
Pfefferkorn was booked at the Sikeston DPS Headquarters and released.