EMS trained peer counselors to create crisis-support phone line
Support from EMS providers and for EMS providers is needed to relieve stress and direct providers in need to help
---
HARTFORD, Conn. — A Connecticut foundation is raising support to launch a statewide confidential and anonymous Peer Support phone line for EMS providers by the end of 2015.  
The Carolyn Edwards Foundation, a Connecticut based nonprofit, was formed after Carolyn Edwards, a Manchester EMT, was involved in a motorcycle accident in 2014. The initial mission of the foundation was to support Edwards, her children, and her recovery from a traumatic brain injury.
During the weeks that followed Edward's injury and the killing of EMT Donavan Alden, at about the same time by a drunk driver, it became evident to the foundation that the EMS community in the state lacked a support structure for stress release and relief. The foundation is undertaking the effort to create a peer support line, from EMS providers, for EMS providers, to provide the support and resources an at-risk EMS provider may need during a time of crisis.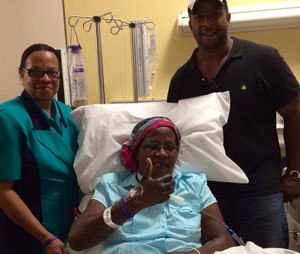 Peer-to-peer support
"EMTs and paramedics deserve to feel comfortable when they as 'the helper' are the ones asking for help," said Gregory Shovak, Peer Line Coordinator for the foundation. Shovak is a full-time paramedic, educator, and has a special interest in EMS interactions with military veterans that are suffering from the impacts of PTSD.
"Many EMS providers that have contacted a support line through an employee assistance program tell me they spend the majority of the call explaining EMS and the incident," Shovak said. "Trained peer counselors are able to more quickly understand, sympathize, and speak appropriately to the calls, hours, and stress EMS providers experience."
The foundation is modeling its work on the Toronto EMS Peer Support Team which is available on an urgent and as needed basis to personnel. "Their support team receives about 1,200 calls per year which can be escalated to an on-staff psychologist who also receives calls directly," said Shovak.
A group of volunteers, organized by the foundation, has assembled and begun researching training programs and phone system costs.
"Once trained, our team of 18 to 20 volunteers will rotate through an on-duty schedule," Shovak said.
All calls to the peer support line will be to a toll-free number answered 24/7 by a call center. After collecting minimal demographic information the caller will be transferred to an on-duty peer. "The initial focus of the peer-support line promotion is Connecticut EMS providers, but we will not turn away any EMS peer that is seeking help," Shovak said.
Start-up funds needed
"The puzzle pieces are starting to fall into place, but the foundation has a large part missing – the $10,000 for startup costs," Shovak said.  
"At the hospital I am remembered as the 'one that had all the visitors,'" said Carolyn Edwards, recalling her nearly two-month long hospital stay. "My colleagues have been there for me since the day of my accident. I am putting the same level of determination that I put into my rehab to making sure this peer support line is around for any of my EMS colleagues that may need it."
Fundraising efforts include a community tag sale, a group motorcycle ride, and a Peer Support Line GoFundMe account. The foundation is also asking hospitals and EMS agencies throughout the state to contribute funds for the peer support line.  
All donations will help bring a much needed resource to EMS providers which regularly are exposed to traumatic stress. The cumulative impacts of that stress, tragically, lead one EMS provider to take their own life every couple of days.
For more information and to track the progress the Peer Support Line, connect with the foundation on Facebook.