Arkansas medic only manages to semi-retire from EMS
After 35 years as a paramedic Sharon King hasn't been able to fully give up EMS while living life differently
---
When paramedic Sharon King decided to leave EMS in December 2014, she knew it wouldn't be easy to end her 35-year career.
"It's hard to completely break away from that life," the 66-year-old Hot Springs native says. "Being a paramedic gets into your system. You don't want to give it up."
King, who was profiled in EMS1's first "EMS Pioneers" column a year ago, ultimately added "semi" to her "retired" status and continued to work PRN for LifeNet, a Hot Springs ambulance service.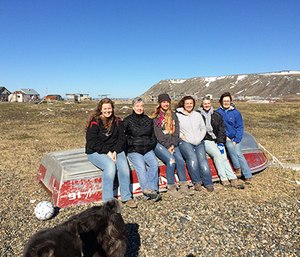 "I'm doing call-in relief — mostly long distance transfers," King says. "I did sign up for one 911 shift, but I talked to the supervisor first to make sure he knew I was still adjusting to being back on the truck. It turned out fine."
Not as young as she used to be
After working as a dispatcher and administrator at LifeNet from 2010 through 2015, King realizes fieldwork will never feel quite as routine as it once did.
"I know my limitations. At 66, neither my brain nor my body work as well as they used to. I don't want to take unnecessary chances; it wouldn't be fair to my partners or patients."
King wishes less physical and more cerebral specialties like community paramedicine had been available to her earlier in her career.
"I think I really would have enjoyed community paramedicine, especially as I got older and had more experience," she says. "I would have had the patient interaction I wasn't getting in the office without as many physical demands.
"If I'd just been born a little later … Oh well, at least it's nice not to have to be at a specific place at a specific time anymore."
A time to plant and a time to reap
A surplus of discretionary time is a luxury King hasn't had until now. She's spending a lot of those hours outdoors.
"I go out and work on our 15 acres of land like a field hand for an hour or two a day. I think that's making me healthier and stronger, although sometimes I overdo it.
"I have a trail I cut into the woods from my house. After a week of that, my right knee swelled up about twice the size of my left — just a little reminder that I'm not a kid anymore."
A less physical but more challenging activity is King's missionary work. She's been to Russia twice, the Czech Republic and most recently, St. Lawrence Island — a remote part of Alaska only 30 miles from the Siberian coast.
"The island is owned by the Yupik tribe," King says. "There are about 600 of them living there. It's cold and windy, without a tree to be seen.
"The tribe gets government assistance, but they survive mostly by hunting whales, seals and walruses. In the spring, maybe they can gather some berries, too, but they really can't grow much of anything.
"The accommodations are sparse; two flushing toilets in the whole community. Most people have something like an indoor outhouse."
King says life is particularly rough for female inhabitants.
"There's a lot of domestic abuse. Alcohol is illegal, but you know how that works.
"We try to give moral support to the ladies, and maybe treat them a little special by bringing a hairdresser and someone who does facials and manicures.
"It was a good trip, but I'll have to wait two or three years before I can take another. We pay our own way."
Play it again, Sharon
King's first EMS Pioneers appearance was highlighted by a photo of her playing the French horn. Now the former music major has even more opportunities to indulge herself in her first passion.
"When I started retirement, I was stingy with my time," King recalls. "After five or six months, though, I knew I wanted to be more involved with music, so I got reacquainted with Sigma Alpha Iota, my old college music club, and I've been singing with them.
"I also got invited to play in a brass quintet — two trumpets, a trombone, a tuba and me on the French horn. Sometimes I feel like I'm way out of my league, but they've been very kind, and apparently happy enough with me to keep me."
Not the retiring type
What advice would King offer colleagues contemplating retirement?
"Develop some interests. Don't waste your time lounging around the house.
"I've heard some retired people talk about being bored. I can't imagine letting myself get that way. I feel like I have this new, wonderful gift of time. I'm determined not to waste it.
"I'm planning to ride more, too. I know EMS won't last forever. At some point I'll just have to say I can't do it anymore.
"But not yet."