NC hospital using drones to transport blood samples
WakeMed hospital is using drones to transfer specimen samples between campus buildings to save time
---
By EMS1 Staff
RALEIGH, N.C. — A North Carolina hospital is using drones to fly blood samples between buildings.
The New York Times reported that the Federal Aviation Administration approved the use of drones to carry blood and other specimen samples between WakeMed hospital campus buildings.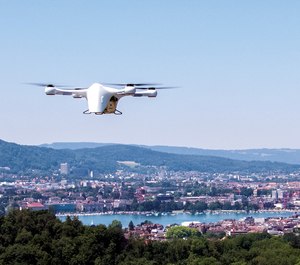 The program, a partnership between the hospital, UPS and drone company Matternet, is the first time the FAA has allowed the use of drones for "revenue flights," according to The Times.
The goal of the program is to decrease the transport time for sensitive specimen samples, Matternet CEO Andreas Raptopoulos said. Vials will be flown in a secure box attached to a drone and within sight of operators on the receiving end.
"This is going to bring tremendous benefit to health care," he said. "Health care is one of these domains of commercial activity where being fast really matters."
The maximum flying distance between buildings is one-third of a mile, but Raptopoulos said that could be increased to miles-long routes in the future.
It's unclear whether the program will actually be cost- and time-prohibitive, according to Colin Snow, a researcher at Skylogic.
"It just goes down to the old adage: Just because you can, doesn't mean you should," he said. "They're cool, headline-making tests. Bu, when you get down to … the economics of logistics, that's a different matter."