'Emergency!' stars to produce documentary sharing real-life paramedic stories
"Into the Unknown: The Paramedics' Journey" will tell the story of modern paramedics on the ground
---
By Rachel Engel 
LOS ANGELES — While Randy Mantooth played iconic Paramedic Johnny Gage in the 1970s TV show "Emergency!", the actor is now working to share the stories of real paramedics.  
Mantooth and Kevin Tighe, who played Roy Desoto in the classic show, are co-producing "Into the Unknown," a documentary about the work of first responders today with the goal of educating the public on the critical role of EMS.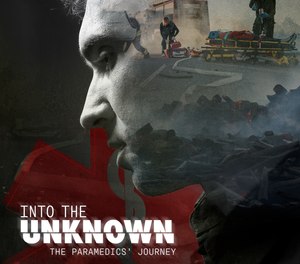 "Over-worked, sometimes overlooked and nearly always taken for granted, paramedics are real-world heroes," Mantooth said. "My hope is that 'Into the Unknown' will provide the public with an understanding of and appreciation for the critical role these individuals play." 
The documentary is sponsored by FirstNet, Masimo and ZOLL Medical Corporation.  
"This project brings awareness of the vital role EMS plays and highlights the very real impacts to the personal health and wellness of these individuals," said Lynnée Hopson, assistant vice president of FirstNet Marketing at AT&T. "Stories like these are why we're committed to supporting FirstNet. And it's one of the reasons we launched the FirstNet Health and Wellness Program. Paramedics – and all the first responders they represent – need our support as they face daunting challenges in delivering care in every situation imaginable." 
The documentary will be guided by an advisory board that includes 18 industry leaders. Baxter Larmon, PhD, professor of emergency medicine at the University of California at Los Angeles's David Geffen School of Medicine, sits on the executive committee for the documentary.  
"Throughout my four-decade career, and in my travel and interactions with every type of stakeholder in the EMS profession, I've found they all have one thing in common," Larmon said. "They believe the U.S. public doesn't understand what EMS is about and what paramedics do, day-to-day, one patient at a time, to make sure they are cared for, safe and end up where they belong. 
"Whether it's a senior who has fallen, a teenager who has overdosed, a middle-aged woman in cardiac arrest, or the victim of a severe car crash," he continued, "these are people often facing the worse days of their lives—we're there to help. This documentary will go a long way in ensuring that the public understands who we are, what we do and why we matter." 
Learn more about the documentary at intotheunknowndoc.com.