EMT develops glucose gel quick-release necklace for diabetics
A medical emergency prompted Spokane EMT Kris Maynard to develop the necklace out of necessity
---
By EMS1 Staff
SPOKANE, Wash. — A Spokane EMT developed a quick-release diabetic necklace with edible glucose gel that can be used in a medical emergency.
Kris Maynard, an EMT in Washington, developed the Glucose Revival necklace out of necessity. He had a medical emergency during a camping trip and it took EMTs 25 minutes to arrive on scene with the medication he needed, KREM2 reports.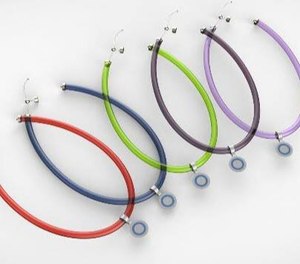 "I went into really a loss of consciousness when I was camping with my kids. I was camping in the middle of Coeur D'Alene in the forest. It took [EMTs] 25 minutes to get there," Maynard said.
The necklace is available for sale on Maynard's website  or via Amazon. He said it took him three years of planning and production to finalize the necklace design, which is decorated with a blue circle, representing diabetes awareness. The necklace can also be personalized with contact information.