Washington health officials to require vaccines for EMS
All healthcare workers in Washington, D.C., must be vaccinated by Sept. 30, with some exemptions available for medical or religious reasons
---
By Rachel Engel
WASHINGTON — Department of Health officials announced that all healthcare workers in the nation's capital must be vaccinated by Sept. 30.
Health Director Dr. LaQuandra Nesbitt said the mandate will apply to all "licensed, certified and registered health professionals," including EMS providers, as well as unlicensed workers with patient-facing positions, NBC 4 reported.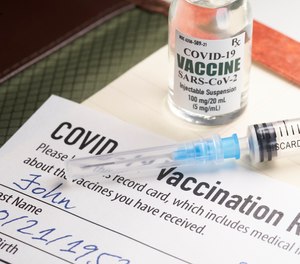 Since the vaccines are currently available under an emergency-use authorization, employees will be able to opt-out of the requirement by submitting to frequent testing. However, once the FDA fully authorizes the vaccines, employees who refuse to get vaccinated may lose their license.
Dr. Nesbitt believes this is the best option for encouraging people to get vaccinated.
"That is low-hanging fruit, in my opinion," she said. "The more employers move in that direction, the higher our vaccination rates go in the region."