Texas EMS reports results of COVID-19 non-transport protocol
MedStar reported positive feedback about their protocol for evaluating and advising low-acuity patients showing possible COVID-19 symptoms
---
By Laura French
FORT WORTH, Texas — A Texas EMS agency has reported the results of its non-transport protocol for patients with low-acuity medical complaints that are possibly COVID-19-related. 
Beginning in late March, MedStar Mobile Healthcare implemented a protocol for assessing and treating patients at the scene and providing them with instructions about home care and self-monitoring, instead of transporting them to the emergency department, according to a press release.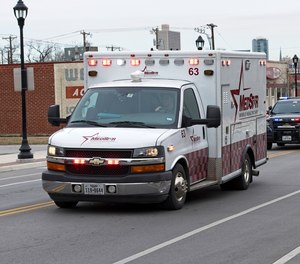 Patients without priority conditions or significant risk factors were evaluated and advised to contact their primary care provider for follow-up care, and given information about further evaluation and testing. MedStar reported that 461 of these low-acuity patients were treated on scene between March 25 and July 21. 
The agency completed follow-up calls with 93 patients who were not transported. All of the patients reported that they were feeling better and the vast majority (98.9%) said they had followed the instructions given to them by MedStar crews. Out of the 93, 10.7% said they sought follow-up care – 6% followed up with their primary care physician or at an urgent care center, and 4.8% sought treatment at the emergency room, but none were admitted to the hospital. 
Slightly less than half of the patients MedStar followed up with said they got tested for COVID-19 (48.9%); of those who were tested, 46.7% tested positive. 
Overall, MedStar reports that 92 out of the 93 patients they followed up with rated their satisfaction with their experience at five out of five, and one gave a rating of four out of five. 
"This is an excellent example of the value innovative clinical and operational leaders in transformational EMS agencies can bring to helping local healthcare systems improve patient care, enhance patient experience, and make the healthcare system more economically efficient," the agency said in a statement.