Texas EMS agency rolls out mobile vaccination drive
As cases of COVID-19 continue to increase in the community, MedStar works to get vaccinations to people where they live using a mobile vaccination unit
---
By Jessie Forand
FORT WORTH, Texas — After what seemed to be optimism in late spring and early summer, the Centers for Disease Control and Prevention has announced an increase in deaths related to the COVID-19 pandemic once more.
NPR reported the seven-day average of new cases has jumped by nearly 70%, with hospitalizations up 36%, ending a downward trajectory that began in January.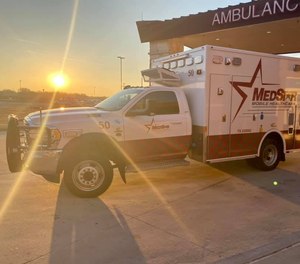 Texas-based MedStar is taking action to counteract the spread by ensuring locals are vaccinated. Partnering with area community, faith-based and business organizations, it hopes delivery of the shots in a mobile setting can help those who remain vulnerable.
The agency released information about crews' encounters in the communities served, including a higher frequency of patients with COVID-like symptoms.
According to the CDC, 97% of hospitalizations have resulted from unvaccinated people.
"We believe a key to getting more people vaccinated is making it convenient for them to attend a local vaccine clinic," the company said on its website.