Researchers conducting COVID-19 treatment study seek volunteers
The University of Minnesota will test the effectiveness of hyroxychloroquine in preventing or treating the disease
---
By Laura French
MINNEAPOLIS — Researchers at the University of Minnesota are conducting a study to test the effectiveness of a potential COVID-19 treatment, and are seeking volunteers who have been exposed to or diagnosed with the virus to participate. 
The university said in a statement that the objective of the trial is to determine whether the FDA-approved medication hydroxychloroquine could help prevent or treat the disease.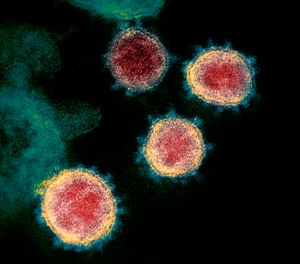 "There is a lack of strong, human data for this drug in the setting of COVID-19 disease, so this study is aimed at providing an important and timely answer," the statement read. 
The researchers are seeking groups of participants who have been exposed to the virus, either because they live with someone who was diagnosed or through contact with confirmed COVID-19 patients as a first responder or healthcare worker, and those who have been diagnosed with the virus or have begun showing symptoms after confirmed exposure.
The participants will have to have been exposed or begun showing symptoms within four days before joining the study to meet the criteria. 
Volunteers will be randomly assigned to receive either hydroxychloroquine or a vitamin, take the assigned medication or placebo for five days, and complete follow-up surveys, according to the study description.
The researchers are seeking a sample size of about 3,000 participants and estimate the study will be completed by May 2020, according to the U.S. National Library of Medicine. 
On March 29, the FDA issued an emergency authorization for experimental coronavirus treatments using hydroxychloroquine, though its efficacy remains a hotly debated topic. The Department of Health and Human Services noted that "anecdotal reports suggest that this drug may offer some benefit in the treatment of hospitalized COVID-19 patients, but clinical trials are needed to provide scientific evidence that these treatments are effective."
Additional trials are underway in other areas of the country. For example, a multi-site clinical trial, led by the University of Washington Department of Global Health/International Clinical Research Center (ICRC),  in collaboration with NYU Grossman School of Medicine, aims to definitively determine whether hydroxychloroquine can prevent transmission in people exposed to the virus. Learn more or join the study here.