NJ EMT dies from COVID-19
EMT Liana Sá, of Watchung Rescue Squad, died on Sunday after contracting the virus
---
By Laura French
NEWARK, N.J. — A New Jersey EMT has died from COVID-19, officials say. 
Howell Police EMS said in a Facebook post that EMT Liana Sá "lost her battle" with the virus on Sunday.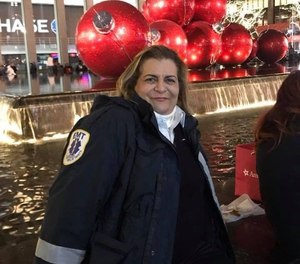 "EMS lost one of our own today," the post read. "Our thoughts and prayers are with her family tonight and with her EMS family as well. May she rest in peace."
Sá worked with Watchung Rescue Squad and had been working on the front lines of the crisis, according to Brazilian news site Gazeta. She reportedly began to feel ill during her last shift, about three days before her death. 
A Newark resident, Sá had lived in the United States for more than 10 years after emigrating from Brazil, according to Gazeta.