EMS Battalion Chief Tom Bouthillet outlines vaccine facts for first responders
Hilton Head Island Fire Rescue Battalion Chief of EMS Tom Bouthillet broke down what first responders should know before making their own decision on vaccination
---
By Laura French
HILTON HEAD ISLAND, S.C. — Hilton Head Island Fire Rescue Battalion Chief of EMS Tom Bouthillet outlined facts first responders should know before deciding whether to get the COVID-19 vaccine. 
In a Twitter thread, Bouthillet tackled several questions and talking points about vaccines, including how vaccines work, facts about vaccine safety and efficacy and vaccine guidance from EMS organizations.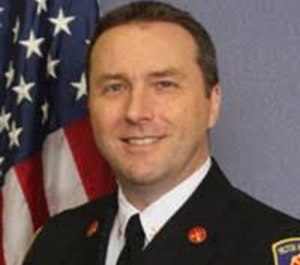 Bouthillet explained how vaccines stimulate the immune system to produce long-term antibodies against COVID-19 and other diseases, without the vaccine recipient needing to contract the actual disease. He added that vaccines are "the only ethical and morally responsible way to achieve herd immunity." 
The tweets also explain that the COVID-19 vaccine does not contain a live virus, but a modified version of the spike protein of SARS-CoV-2. Bouthillet listed some of the common side effects experienced by participants in the Pfizer vaccine study, such as pain, redness and swelling at the injection site, and added that side effects can be a result of the body's immune system being activated. 
Bouthillet's explanation also included a joint statement published by the American Paramedic Association and the National EMS Management Association offering vaccine recommendations for EMS providers and agencies that urges all EMS practitioners to get the vaccine "as soon as possible." 
"American's are getting the picture! Between August and November (3 months) the number of Americans who say they would agree to be vaccinated for COVID has jumped from 39% to 63%," Bouthillet tweeted. "That's a big jump that will continue to rise due to the impressive efficacy of the Pfizer vaccine, FDA emergency use authorization, and potential scarcity in the coming weeks and months."
Bouthillet's full explanation can be read on Twitter or on Thread Reader. 
THREAD: 1/ I would like urge all of my colleagues in EMS to become vaccinated for COVID-19 as soon as possible. Here are some basic talking points. You are welcome to use them for whatever purpose. No credit or attribution required. We're all in this together! pic.twitter.com/AjA9HFLHEt

— Tom Bouthillet 🇺🇸🇨🇦🇮🇪 (@tbouthillet) December 13, 2020