COVID-19 global health emergency is over, WHO says
The World Health Organization said it's time to transition to long-term management of the pandemic
---
By Thomas Mulier
Bloomberg News
GENEVA, Switzerland — COVID-19 no longer constitutes a global health emergency, the World Health Organization said, lowering its alert level three years after the novel coronavirus began killing millions as it swept across the world.
The WHO said Friday it's time to transition to long-term management of the pandemic after a panel met Thursday to discuss the recent evolution of the disease.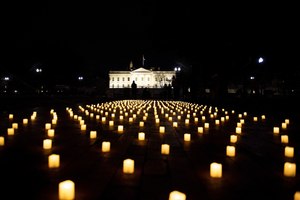 The move is largely symbolic, given that most countries have returned to normal social behaviors, relaxing lockdowns and masking guidelines while reopening borders to travel. The U.S. is preparing to end the public health emergency May 11 as COVID infections return to levels seen at the outbreak's beginning in 2020.
COVID has resulted in at least 20 million deaths worldwide, WHO Director-General Tedros Adhanom Ghebreyesus said Friday, adding that last week it was still killing one person every three minutes.
The WHO had declared COVID-19 a public health emergency of international concern in late January 2020, as infections began spreading from the original epicenter of Wuhan, China. At the time, there was still considerable uncertainty about the disease's deadliness and how infections were transmitted.
The emergency status known as PHEIC — pronounced "fake" — applies to an extraordinary event that carries a public-health risk via the global spread of a disease, and one that potentially requires a coordinated response.
The WHO is still using the word "pandemic" to describe the disease, and Tedros highlighted the risk that COVID-19 becomes more dangerous again through mutations.
"This virus is here to stay," he said. "The worst thing any country could do now is to use this news as a reason to let down its guard, to dismantle the systems it has built, or to send the message to its people that COVID-19 is nothing to worry about."
Tedros said he wouldn't hesitate if necessary to reconvene an emergency committee if COVID-19 would start to become a bigger global danger again.
---

Podcast
Doug Wolfberg: What the end of the Public Health Emergency means for EMS
Preparing for the end of the PHE and the need to prepare a documentation time capsule
---
©2023 Bloomberg L.P.
Visit bloomberg.com.
Distributed by Tribune Content Agency, LLC.
McClatchy-Tribune News Service