ATCEMS down 20% of workforce, reallocates staff, cadets to cover shortages
Austin-Travis County EMS has a 91% vaccination rate among its providers and staff members, Interim Chief Jasper Brown said
---
By Leila Merrill
AUSTIN, Texas — Austin-Travis County EMS leaders have shifted the department to "Level – 2 Escalated Response Conditions" because 20% of their providers have been unable to report for work this week, CBS Austin reported Thursday.
ATCEMS said that 66 staffers are out because of COVID-19 as of Thursday; 43 have had positive test results, and 23 were waiting for results.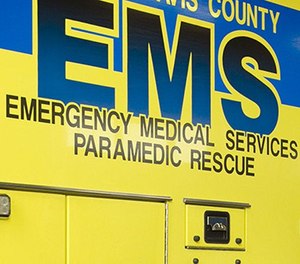 Interim Chief Jasper Brown said the agency has a 91% vaccination rate and that its EMS providers who have received COVID-19 vaccines have also had boosters, the Austin American-Statesman reported. 
"It's been difficult," Brown said. "I mean, our staff has been working two years in COVID already. They're very tired already. It is a challenge to staff like this, but every health care agency, whether EMS or hospitals, are suffering through the same issue."
Administrative staffers have been recalled to the academy; community health paramedics; continuing education; fleet and facilities; public education; and special events.
The BLS academy will be on hold for two weeks starting Monday, and cadets will assist support staff.
Community outreach events have been canceled, and leaders are also considering canceling special events.
In addition, the designated medical officer or community health paramedic may be used to fill gaps in the schedule.
New vacation requests are suspended until Jan. 29, but leaders may approve time off if members find their own coverage during this time.
ATCEMS said it will keep making changes as conditions evolve.