New Orleans start-up launches community paramedicine program
Starting in mid-June, a New Orleanian who needs a doctor but doesn't have an emergency will be able to call the Ready Responders rather than an ambulance
---
By Jessica Williams
The Advocate
NEW ORLEANS — For years, Ben Swig and other paramedics saw it all the time: People would call 911, not because they were between life and death, but because their prescriptions needed refilling and they couldn't get a doctor on the phone.
They'd call when they got the flu or when their babies were running fevers—in other words, for problems that were, by and large, best handled by a trip to an urgent care center or a doctor's office, rather than a visit by an ambulance crew.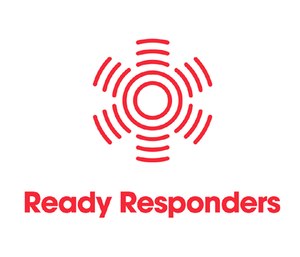 Now, Swig and his business partner, Justin Dangel, hope to break what Swig calls the "ambulance-hospital" cycle.
With Ready Responders, a service they're launching in mid-June, a New Orleanian who needs a doctor but doesn't have an emergency will be able to call the pair's start-up, rather than an ambulance. A trained paramedic will head to the scene in his private vehicle, assess the patient and call a doctor for further review.
After the house call, the medic may refer the patient to a doctor's office, or schedule a second at-home check-in. The goal is to lift the burden on city emergency rooms, curb costly insurance payouts and help make residents healthier, Swig and Dangel say.
They hope eventually to receive referrals from the city's 911 dispatch center, a move they say could let the city's Emergency Medical Services personnel focus on actual life-threatening emergencies.
"It's maybe 10 percent or less of callers that actually need the lights and sirens," said Swig, a former New Orleans EMS paramedic. "They don't need to spend a lot of money, or wait hours and hours. They can be treated in their home."
Swig and Dangel were talking with former Mayor Mitch Landrieu's administration last year about a partnership, but the clock ran out at City Hall before things were finalized. The talks, however, have continued with new Mayor LaToya Cantrell, who recently hired Dr. Emily Nichols to head the city's EMS and run the Health Department.
Cantrell's office is taking a cautious approach to any kind of deal.
"The mayor recognizes the need to ensure timely medical services to all members of our community, and our understanding of Ready Responders to date is that their mission is similar," Cantrell spokeswoman LaTonya Norton said.
"However, we need to know more about the firm's guidelines, logistics and daily operations before we decide on whether a partnership would buttress NOEMS service."
Dangel said the venture has raised $2.5 million, mainly from local and Silicon Valley-based investors.
In an interview, Dangel sought to allay concerns by some that the start-up wants to privatize the city's emergency services.
"We don't compete with EMS, and we don't compete with ambulance services," he said. "We hope to partner, obviously, with EMS, and we hope to partner with private ambulance services, because we think there is a gap in care that we are filling."
The group will not transport people via ambulance, he added. At most, it could call an Uber vehicle for someone who doesn't have a ride to a pharmacy.
A 2016 visit to Israel helped inspire the concept. Dangel, a Boston native who launched the online auto insurance agency Goji in 2007, noticed medics on motorcycles whipping past him to respond to emergencies, using GPS technology on smartphones to arrive on scenes within a few minutes.
Dangel and Swig also have studied Houston's EMS system, where medics and EMS-trained firefighters have since 2015 brought tablet computers along when responding to emergency calls. When there is no real emergency, the medics video-message doctors who diagnose patients remotely, avoiding trips to the hospital and freeing up the medics to respond to more urgent calls.
With the help of Swig, who has a master's degree in public health from Tulane and has worked with the local EMS and the U.S. Public Health Service, a plan to combine the best of both concepts, plus other best practices, began to come together.
They view the service as critical in Louisiana, where the average Medicaid patient uses the emergency room close to once per year, Dangel said, citing figures from the state Department of Health. By diverting the least serious cases, New Orleans could help Louisiana curb some of its $12.5 billion annual Medicaid payout, which represents nearly half of the state's overall operating budget.
"By making it really easy for people to get basic care, not only will it lead to better outcomes for patients, but it also will save the system lots of money," Dangel said.
Emergency room overuse slows the system down in other ways. Because paramedics must monitor the patients they drive to local hospitals until the hospital staff can take over, those medics and their ambulances can be out of commission for hours, Swig said.
New Orleans EMS response times in 2017 fell short of city goals for the most serious, life-threatening emergencies. Only about 66 percent of those calls were answered within 12 minutes, although the goal was 80 percent, data show.
"We are alleviating the burden on the hospitals, and we are putting those ambulances back in service to treat the sick," Swig said.
For its first few months, Ready Responders will be available only in New Orleans East, where residents have often felt disconnected from innovations in other parts of the city. It intends to branch out later to other neighborhoods, adding to the 10 paramedics it will begin with.
Although no partnership with 911 has been finalized, residents will be able to call 211, a United Way-sponsored social services hotline, to connect with a medic.
The start-up has partnered with United Health Care, the largest provider of Medicaid insurance in the state, and other insurers.
Ready Responders also intends to offer health education and follow-up wellness visits to patients, a plan that excites veteran medics who have spent years seeing the same patients in and out of local hospitals.
"Instead of going to their primary care physicians, they were using ERs as a form of, 'This is my doctor,' " said David Frezel, who has worked in emergency medicine for two decades.
The new venture wants to educate patients on alternative options, he said. "And that will stop the inundation of our hospitals here in New Orleans."
Copyright 2018 The Advocate