NC county launches community paramedicine program for those recovering from COVID-19
Rowan County will use relief funds to help transition paramedics to COVID-19-focused work for four months
---
By Laura French
SALISBURY, N.C. — A North Carolina county will use COVID-19 relief funds to launch a community paramedicine program focused on assisting those recovering from the virus. 
Rowan County officials said paramedics already working in the county will transition to COVID-19-focused work for a four-month period, according to the Salisbury Post.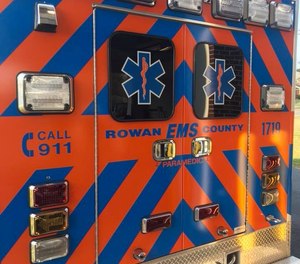 Patients can opt in to the program when being contacted by Rowan County Health Department contact tracers, and will also be referred from local hospitals. 
Patients will receive a free initial evaluation and follow-up visits based on their needs; follow-up may include COVID-19 testing for other household members, dropping off of medications or transport of the patient if it becomes necessary. Patients who opt in will receive services from the program until 10 days after their symptoms began and after they have not had a fever for 24 hours. 
Rowan County Interm Emergency Services Chief Allen Cress said paramedics in the program will be dressed in plain clothes and drive in unmarked vehicles to protect patients' privacy and avoid subjecting them to any stigma about their COVID-19 diagnosis. 
"We don't want people to wonder why a Rowan County Emergency Services truck is coming back to someone's house," Cress told the Salisbury Post. 
Officials estimate the program will cost close to $300,000, $112,500 of which will be covered by COVID-19 relief funds that the county has received. The county plans to submit equipment costs from the program to FEMA for reimbursement.