Responders cleared in Pa. man's snowstorm death
A state investigation found that Pittsburgh's EMS workers did not violate emergency laws during last month's storm
---
By Tim Puko
The Pittsburgh Tribune-Review
PITTSURGH, Pa. — A state Department of Health investigation found that Pittsburgh's EMS workers did not violate state emergency laws during last month's storm that dumped more than 20 inches of snow, officials said Thursday.
EMS workers have come under fire in connection with the death of Curtis Mitchell, 50, of Hazelwood, who died Feb. 7. Ten calls were placed to 911, and he waited 30 hours for an ambulance.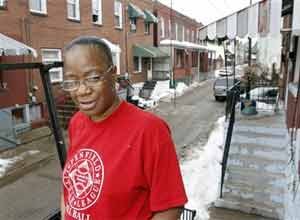 State health officials found no violations of the state's EMS act in the hours leading up to Mitchell's death, health department spokeswoman Stacy Kriedeman said.
The health department passed the results of its investigation on to city officials.
City leaders have said they could release details of their own investigation this week, specifically if EMS workers who handled Mitchell's case are going to be disciplined.
"I hope it shows they weren't at fault as men and women in the field," said Anthony Weinmann, president of the Fraternal Association of Professional Paramedics, Local 1.
"That the state's clearing us is going to be a big relief for those individuals."
Republished with permission of The Pittsburgh Tribune-Review