Seriously injured paramedic to undergo more surgery
Rory Barros was injured when a car pinned him against an ambulance while he was on scene
---
By EMS1 Staff
WACO, Texas — A paramedic who was seriously injured after a drunk driver struck him while on scene will undergo more surgery.
KWTX reported that paramedic Rory Barros will undergo surgery on his leg, hip and back. Doctors will insert pins into a broken finger and a broken foot. They will also have to amputate a severely damaged toe.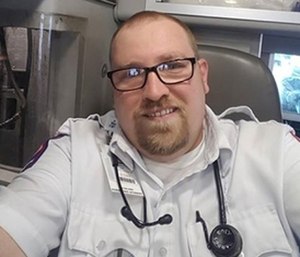 Although Barros still has a long road to recovery, he was able to sit up Tuesday for the first time since the incident.