Grow your network organically
Open doors and take the next career step by seeking connections
---
It's been over a year since I attended an in-person event, EMS Today in Tampa. In the months since, we've all learned the importance of staying connected – with loved ones, with our friends and with our colleagues.
We don't all have to be extroverts to make meaningful connections. Sometimes all it takes is passing on a great article to keep the door open. Here are some articles, tips and podcasts I've used to help grow my network – my village – organically. I hope you enjoy and I look forward to seeing you all soon.
Tell me: How has networking helped you to make a move, grow in your career or land the job? Share your success story with us at editor@ems1.com.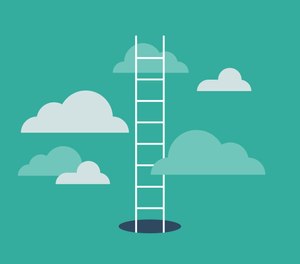 In an episode of The U EMS Podcast, Union EMS host Gavin Martin cites market research supporting the value of personal connections in getting a job, noting the majority of new hires are often from current employee referrals. I've worked with a number of former classmates and colleagues and am always happy to recommend someone for a great fit. Submitting your resume makes you just another piece of paper to hiring managers, but having a connection on the inside to put in a good word can make all the difference.
I know LinkedIn can help me reach EMS professionals, but how? The Muse offers a LinkedIn Profile Checklist to optimize branding on the professional social network with tips on how to customize your URL, craft a career mission headline, and asking colleagues to write a LinkedIn recommendation. Maximize the reach of your profile and connect with me, Kerri Hatt.
We are hardwired to seek connections with others, Allina Health EMS Chaplain Russ Myers writes. Cultivating small talk with the major players in our life, as well as our daily acquaintances – what Myers calls "weak ties" – can increase engagement, optimism, even our health. I know I've found friendly waves and greetings a daily pick-me-up during socially distanced walks around my block this year.
Even a virtual conference offers opportunities for networking. I think these tips from medical student Marianne Meyers for making the most of a virtual event are especially helpful: Utilize the chat function to connect with speakers or other attendees. Schedule a post-presentation call or Zoom meeting to rehash presentations with your friends. Check out the conference's social media channels, hashtags and virtual exhibit halls or social events for more opportunities to make new connections.
Networking doesn't have to be big and bold. As an editor, most comfortable working behind the scenes, I was naturally drawn to "An Introvert's Guide to Networking." Author D. A. Benton notes one of the simplest forms of connecting is to simply share with others what she's read that may be of interest to them, whether it's a compliment on an article they wrote, a poignant piece that could
One of the best ways to forge and strengthen connections is through a good home-cooked meal. This recipe from PureWow is a recent addition to my menu. Not only are these tacos simple but beautiful – and, most importantly – delicious, they're vegetarian and easy to customize for any picky eaters in your collective. I added asparagus and they were a hit. Enjoy!comfort someone in a difficult time, or a LinkedIn "congratulations" on a job anniversary. These small gestures nurture relationships so that if you pick up the phone, they will take the call.