Texas EMT with brain cancer cleared to return to work
When Damian Jay told his colleagues he was diagnosed with cancer, they created a GoFundMe to help with expenses
---
By EMS1 Staff
ARLINGTON, Texas — After being diagnosed with brain cancer, an EMT has been cleared to return to work.
Damian Jay said he went to the doctor in October after reporting frequent headaches.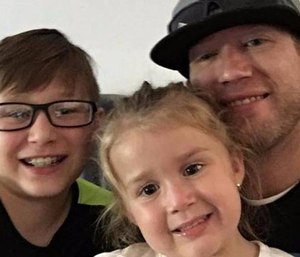 "They said 'you have a tumor and it's cancer,'" Jay told CBS. "At first it was rough. Nobody wants to hear that and you hit a big stage of depression."
After Jay shared the news with his colleagues, they created a GoFundMe page to help pay for his medical expenses. The page has raised nearly $7,000.
"When it's all said and done, we are family," Ryan Lee, a colleague of Jay's, said. 
Since the diagnosis, Jay has undergone chemotherapy and doctors will continue to monitor the tumor.
Doctors told Jay he was cleared to return to work Thanksgiving day. 
"It's been a month and a half since I've been at work and I can't wait to go," Jay said.